Youth matters
Transnet will spend R7.7 billion on training to produce a pool of skilled individuals who can take the country's economy forward.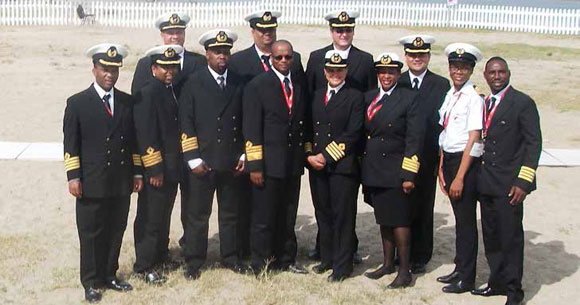 Speaking at the Maritime School of Excellence graduation ceremony held at the Durban Port recently, Transnet Acting CEO Siyabonga Gama said Transnet has spent about R2.5 billion in training over the past two years.
"This is intended to ensure an integrated approach to training delivery across Transnet, while benefiting from economies of scale through shared services - in areas such as human resources and procurement – at the same time," he said.
The Maritime School of Excellence is a merger of the School of Ports and the School of Port of Operations and is the first of its kind in South Africa. The school is situated in Durban, with satellite campuses in Richards Bay, Cape Town and Port Elizabeth. It aims to address the shortage of technical skills in the maritime sector and specialises in marine operations and terminal operations, port management and engineering.
Maritime refers to any activity that happens in or around the sea.
The school's Executive Head Herschel Maasdorp said it has produced over 100 graduates since its first enrolment in 2013 and that the first batch of 76 graduates completed their internationally recognised qualifications in 2014. This year's graduation class stood at 115.
"These graduates have completed courses in various areas of port operations, including marine pilots, tug masters, chief engineers, engineering technicians, engineers, master port operators and operators (that offload ship-to-shore cranes). This year's graduating class, of which over 90 per cent are black and 25 per cent female, are now employed at Transnet's port operations throughout South Africa," he said.
Maasdorp said they would increase the number of enrolments to over 130 this year.
"The basic requirement is a matric certificate, with maths and science, and a driver's licence. We are not concerned about the marks, as we offer a one-month bridging programme to improve learners' maths and science results," he said.
A female marine pilot graduate, Nosipho Bokako, 30, told Vuk'uzenzele that working for Transnet is a dream come true.
"It was my dream to work as a marine pilot. After matric I studied Maritime Studies at Durban University of Technology for two years. When I finished I didn't get a job, but I was lucky enough to get a cadetship for one-and-a-half years as type master. I worked for one year before my contract ended. I heard about Transnet's learnership programme and applied and was lucky enough to be accepted," she said.
Another graduate Senzo Shoba, 39, who is a machine operator, said working for Transnet has changed his life.
"When I heard about the learnership I was very reluctant to think that Transnet would consider my application because I am from a very disadvantage community in Nhlamvini, Ixopo. But here I am. Young people should grab opportunities like this because they are very rare to find," he said.
Gama said the fact that 90 per cent of this year's graduates are black and 25 per cent female shows that they are making progress.
"There were no women 10 years ago and we hope to have at least 50 per cent in the next five to 10 years," Gama said.
Eight of this year's graduates are from the Namibian Port Authority. This is in line with Transnet's objective of establishing the Maritime School of Excellence as the leader in maritime training in Africa.
The next intake will be towards the end of the year and will be advertised in all regional newspapers.
For more information visit:

www.transnet.net

or call 031 361 2346.