International relations
The City of Ekurhuleni used the annual World Airport Cities Conference and Exhibition in China recently to attract additional investment from international investors.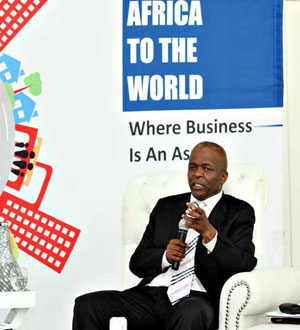 Executive Mayor Mondli Gungubele went to China to sell the city's economic growth trajectory concept – the Aerotropolis – to investors at the three-day global event.
"Ekurhuleni has adopted a posture that is welcoming to strategic partnerships and private sector investments. We want the world to know that we are the preferred destination for investment in the Southern hemisphere.
"There is no doubt that the Aerotropolis concept is now mainstreamed in the city and has ignited a new wave of investments in and around the airport catchment area," he said.
The Aerotropolis programme in Ekurhuleni intends to balance the distribution of economic activity between the nine affluent areas and the 17 townships of Ekurhuleni.
"This will be achieved through a systematic spatial and economic programme to enable the geographic spread. This way, our people will enjoy its benefits and improved quality of life from wherever they are without moving closer to the airport," said Mayor Gungubele.
Ekurhuleni has over the years adopted the Aerotropolis concept as an economic growth trajectory that will create jobs for thousands of unemployed residents.
An Aerotropolis is an urban plan in which the layout, infrastructure, and economy is centered on an airport – in this case OR Tambo International Airport.
The Ekurhuleni Aerotropolis programme is a flagship programme which includes other flagships such as the Digital City, Integrated Rapid Public Transport Network, Beautification of Lakes and Dams, Urban Regeneration, Development of Township Economies and the Revitalisation of the Manufacturing Sector among others, to drive the radical economic development and transformation agenda of Ekurhuleni.
As part of the City's Aerotropolis programme, there is a five-year Strategic Implementation Plan that has identified 10 economic clusters that will be prioritised for development.
The first wave of projects has already been started in some areas of the Aerotropolis. This includes:
A R300 million PRASA Nerve Centre building next to Kaalfontein station in Kempton Park as part of the R4 billion tender station upgrade programme by PRASA.
The Air Traffic and Navigation Services (SOC) is developing its head office and training academy in Isando, Kempton Park.
The Peermont Group's R320 million extension of Emperors Palace Casino and Resort.
Ekurhuleni has also recorded several interesting developments in and around the Aerotropolis Catchment Area. To date, approximately R789 million has been invested in a number of projects along Albertina Sisulu Corridor, creating at least 1 506 jobs.
"Judging from what has been happening around the OR Tambo International, it is clear that the Aerotropolis has taken off in a big way and we cannot look back now," Mayor Gungubele said.