Written by More Matshediso
Minister in the Presidency for Planning, Monitoring and Evaluation, Jeff Radebe, said his department will work with Statistics South Africa (Stats SA) to ensure that statistics are used to improve the performance of government departments.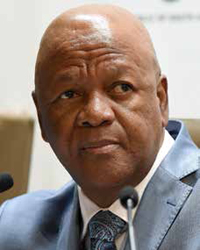 Speaking in Cape Town recently, Minister Radebe said many departments do not yet have the correct information management processes and systems in place to generate reliable data. However, he said the Department of Planning, Monitoring and Evaluation (DPME) is working hard to deal with this challenge.
He added that one of the strategic priorities of the DPME is to test the impact of government programmes on society at large.
Minister Radebe said the DPME has a total of 39 evaluations completed, covering around R50 billion of government expenditure.
He said many evaluations have registered major impact even before they were made public. As a result, major improvements in the effectiveness of government programmes should be seen.
"We are in the process of launching a call for evaluations for 2016/17. During 2014/15, six evaluation reports were completed and submitted to Cabinet. We aim to initiate at least eight evaluations during the current financial year," he said.
Basic education
Minister Radebe added that the first completed evaluations were making a big difference, referring specifically to the first evaluation on Early Childhood Development (ECD), which had resulted in a new ECD policy being developed and gazetted in March 2015.
"Among others, the focus will be on improving the quality of the Grade R curriculum to maximise its impact on poor children and in poorly performing provinces and strengthening the training and development of Grade R teachers."
He said the evaluation of Grade R showed the importance of improving the quality of education provision and not just growing coverage.
Trade and investment
An evaluation of the Business Process Outsourcing Scheme of the Department of Trade and Industry (dti) was done to test whether the Business Process Services (BPS) Incentive Programme offered by the dti was creating jobs and increasing foreign direct investment.
"Key findings indicate that since the start of the incentive scheme, over 9 000 jobs have been created and that the BPS sector is a key sector for attracting investment and creating new jobs, especially in the 18 – 35 age group, where job creation for young people is most needed," said the Minister.
National and provincial departments
The DPME has introduced a number of tools to encourage and instill monitoring and evaluation practices within the public service.
He added that the department had introduced the Management Performance Assessment Tool (MPAT) as a way to focus on monitoring management practices within national and provincial departments.
"As at September 2014, all national and provincial departments participated in the assessment of management practices undertaken by the DPME.
"The preliminary results indicated that 29 performance areas out of the 33 areas measured have shown an improvement in the scores, in spite of raising the bar in some of the standards and putting more focus on content in the moderation process."
Presidential hotline
With regards to the Presidential Hotline, Minister Radebe said government continued to provide a service for the public to lodge their queries and complaints.
"Every year, we are able to process about 20 000 new complaints and queries. To date, we have recorded 207 000 complaints and queries at the hotline. Thirty-five percent are general queries and 65 per cent are complaints.
"I can report that for all complaints and queries we received, 94 per cent are recorded as resolved and 6 per cent remain to be resolved."
Paying service providers on time
Minister Radebe said paying service providers on time was one of the areas on which the DPME did an analysis of national departments between 2013 and 2014. The analysis showed that there had been an improvement in the average number of invoices paid within 30 days.
He added that provincial departments showed a small improvement of 5 per cent in the average number of invoices paid within 30 days.
"Provinces reported 241 332 invoices worth R13.4 billion, which were paid after 30 days and 356 079 invoices worth R21.8 billion, older than 30 days, which were not paid.
"This is a 52 per cent regression in the average number of invoices that are older than 30 days, which have not been paid," said the Minister.
He said national departments reported 155 572 invoices worth R3.8 billion, which were paid after 30 days. However, at the same time, 62 887 invoices older than 30 days - worth R2.1 billion - had not been paid.
Minister Radebe said the payment of suppliers within 30 days was still a major challenge, with major impact on small businesses, which also contributes to growing the economy and creating employment.
"We have thus undertaken to establish a special unit to monitor the 30-day payment rigorously and unlock bottlenecks," he added.