Learners living in Mtubatuba, KwaZulu-Natal (KZN), no longer have to travel long distances to get to school or call rented tents a classroom.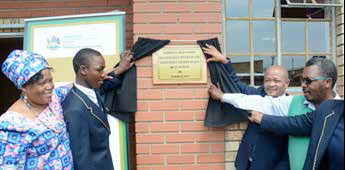 Speaking at the official opening of Nkombose High School Neliswa Nkonyeni, the KZN MEC for Education, said that the department had spent R1.2 billion on building new schools and refurbishing existing ones this financial year.
The newly built state-of-the-art Nkombose High School cost the department R26 million and accommodates over 1 000 learners from Grade 8 to 12.
Nonkumbulo Mthethwa, a Grade 10 learner at the school, said she is happy to be able to learn at a school close to home. "Now I don't cross a river to go to school like I used to before. When the river is flooded I don't stress about how I am going to get to school," she said.
Grade 11 learner, Musawenkosi Mbonambi, said he considered himself very privileged to be in this school.
"Many schools in the area do not have computer labs. Learners have to spend money at internet cafes when they have to do research. Those who come from poor families end up not doing their school work because parents don't have money to give them to be able to use internet cafes," he said.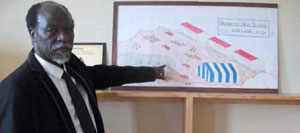 The new school has 27 classrooms, a media centre, two computer labs, a science lab, an administration block and a sick room.
Principal Phiwayinkosi Ngubane said he had no words to express his happiness at receiving the beautiful school.
"What we see here really shows that our government is investing in education to shape our children's future. Our government is making sure that the right to education, entrenched in the Freedom Charter, is fulfilled for our children and we are happy to see that," he said.
School Governing Body Chairperson Bheki Gumede said they would make sure that the school is not vandalised. He said the school belonged to all of them and they would make sure that they protect it in every way it possible.