A total of 1 000 South African informal traders will receive training, infrastructure support and skills development to enable them to compete with established businesses.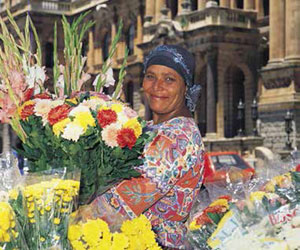 The Informal Traders Upliftment Project aims to identify, train, coach and mentor 1 000 informal traders in all nine provinces over the 18 months.
The project forms part of the National Informal Business Upliftment Strategy which was initially developed by the Department of Trade and Industry, but is now an initiative of the Department of Small Business Development and will be facilitated by the wholesale and retail sector education and training authority (Seta).
Minister of Small Business Development Lindiwe Zulu said the project aims to make the informal trade sector more competitive through skills development, bulk and collective buying and infrastructure support such as providing warehouses for storage and distribution.
She added that the department would also look at exploring partnerships between South African and foreign informal traders based in the country.
"Our local informal traders can benefit from the business experience, knowledge and skills of their foreign counterparts. I am confident that foreign traders will be willing to share their business experience," said Zulu.
Minister Zulu said the department would also look to reduce bylaws and red tape and at plans to review policy to ensure market access and proper registration of businesses.
"I am determined to fast-track the implementation of the project as part of addressing the concerns and challenges that confront the informal sector," she said.
Already, 18 informal traders were selected in the Alexandra township with the help of the Greater Alexandra Chamber of Commerce. The traders will be trained by the South West Gauteng College in attitudinal, business skills and retail operations. Mzwandile Mavulu, an informal trader selling fruit and also the KwaZulu-Natal provincial secretary of the African Cooperative for Hawkers and Informal Business (ACHIB), welcomes the support from the government for informal traders.
"We have never received any institutional support from government, despite approaching them for assistance on many occasions," said Mavulu.
He said some of the challenges he and other members of his organisation face are access to finance, a lack of retail and business management and a lack of skills.
Mavulu said the organisation is in the process of forming an informal traders cooperative which would give them buying power.
"By pooling our resources and buying products in bulk we would be able to be more competitive in our pricing and able to compete with larger shops and businesses," he added.
*Daniel Bugan is a writer at Small Business Connect