Written by Department of Trade and Industry
The Department of Trade and Industry (the dti) has helped over 3 000 private companies through its incentive schemes and other programmes.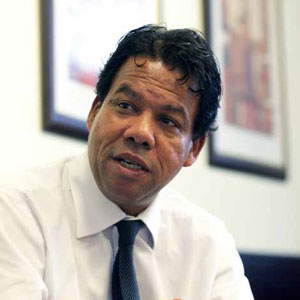 A total of 3 384 private sector enterprises across all provinces have received assistance to the tune of R13.6 billion during the 2013/14 financial year.
According to the Director-General of the dti, Lionel October, the aim of the incentive schemes is to help South African companies to compete on the global stage.
One of the incentive beneficiaries, La Ric Mal, a black-owned winemaking enterprise that benefitted from Export Marketing and Investment Assistance (EMIA) Scheme and Sector-Specific Assistance Scheme (SSAS), reported impressive job creation figures by their enterprise and an increase in export sales generated six months after attending a EMIA-funded international event to China.
Rudi van As of Film Africa, also a beneficiary, reported how benefiting from Film and Television Incentive and SSAS, gave his enterprise an opportunity to produce and shoot a documentary that is now running for its second season.
October was addressing the incentive beneficiaries and stakeholders at the Incentives Beneficiaries Profiling event in Cape Town.
"In a highly competitive global economy; creating an enabling environment for local and foreign investments is paramount to business and economic growth," said October.
He added that performance reporting on the incentive programmes is important to the department's service delivery strategy.
Over the past three years of the implementation of the Industrial Policy Action Plan (IPAP), the department's incentive and other programmes have had a positive impact on corporate behaviour resulting in investment, growth and employment in sectors such as clothing and textiles, automotives, business process services, and film and television production.
"I am confident that our continued effort to bring about economic transformation is inclusive and contributing to employment creation," said October.
Project beneficiaries included Eclipse Energy, Fabrinox, Film Africa, La Ric Mal, Baxter's Auto, Solaire Direct and Spice Mecca.