Written by Allison Cooper
With innovation, dedication and passion, almost anyone can grow their own food.
This is the belief of food garden expert Amon Maluleke. "If the majority of South Africans started growing their own vegetables, immense strides would be made in a very short time to address food security and poverty alleviation," he said.
Growing food in rural areas is easier because of access to rivers and land, but anyone, anywhere can grow their own food. "If you buy a pumpkin for around R10, you not only have a meal, but can use the seeds to grow more pumpkins. One seed can yield two to five pumpkins and each pumpkin has dozens of seeds," Maluleke said.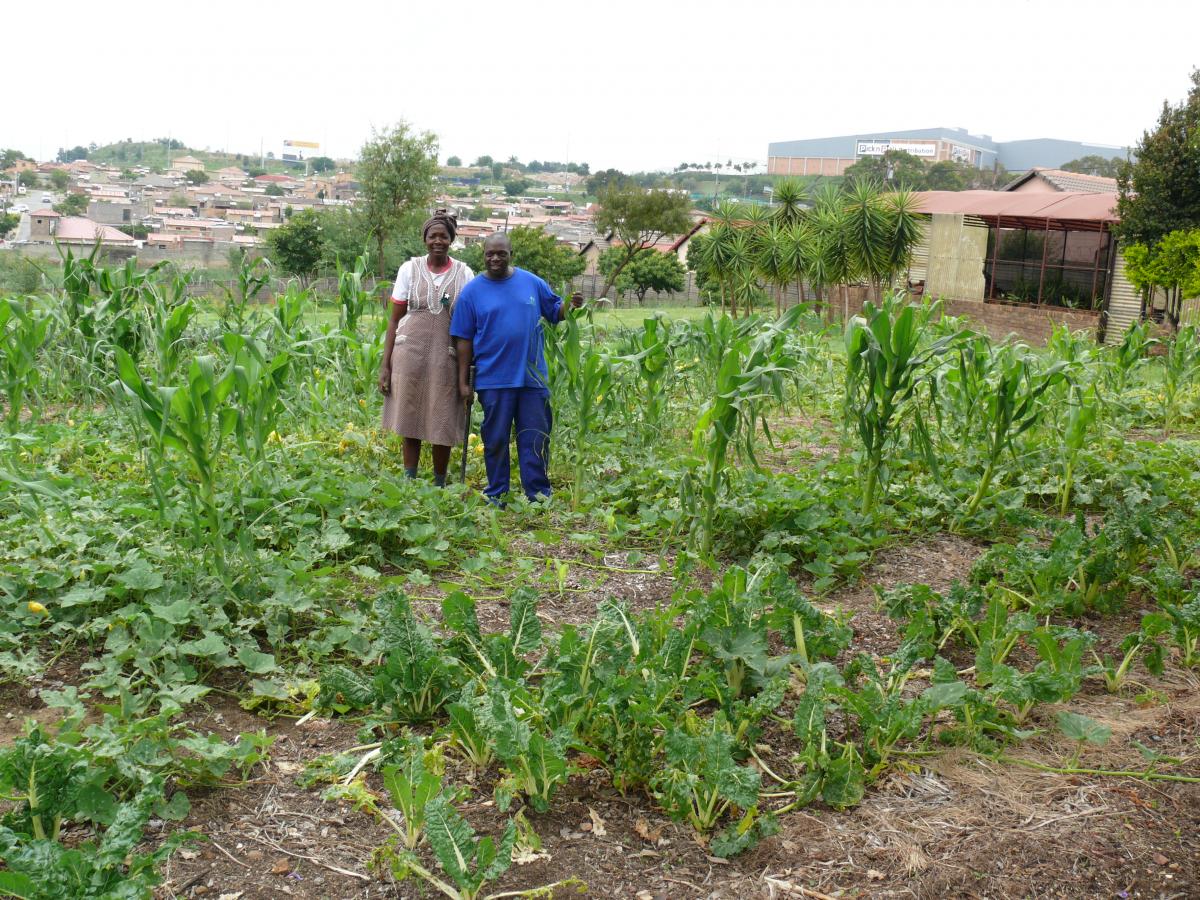 Maluleke's tips for easy planting
Prepare the soil: In rural areas, get hold of some goat or cattle manure and work it into the soil. In urban areas, invest in some compost or make your own from vegetable and fruit peels, egg shells and even cardboard egg cartons. If possible, raise your vegetable bed by making a border of bricks and filling it in with soil. These raised beds help stop weeds and pests, prevent soil compaction and provide good drainage.
Pick the right spot: Vegetables need around five to eight hours of sun a day so avoid shady areas. Ensure you are near to a water source and avoid very windy areas.
How much space: A piece of land five metres by six metres in size can feed a small family. If you live in town without access to land, you can make do with very little space, however, by growing food in containers, such as pots, or old tyres stacked on top of each other, or even by making a bag garden using old sacks. This is also good for older people who cannot bend.
Water often: The soil should always be slightly damp to the touch.
Maluleke, who currently works at Rand Aid's Thembalami Care Centre adjacent to Alexandra township, is a pioneer of inner city gardening and was one of the founders of Johannesburg's Bertrams Inner City Farm.