Written by More Matshediso
With this in mind the North West Department of Health recently held a graduation ceremony for about 364 new nurses who received training from the North West Nursing Colleges.
The nurses graduated in different fields that include comprehensive nursing, midwifery,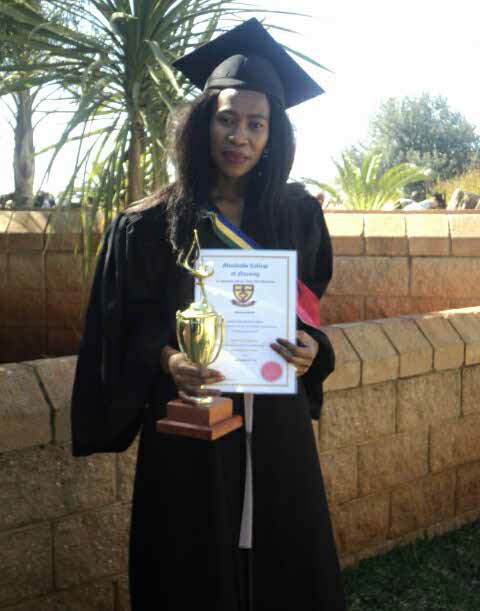 psychiatric nursing, advanced midwifery and neonatal nursing science, operating theatre and clinical nursing science.
This comes as the department re-engineers primary health care to respond faster in improving the health status of communities.
Mmabatho College of Nursing and Excelsius Nursing College are two government nursing colleges tasked with training nurses for public health facilities in the province.
Vuk'uzenzele spoke to Onica Chiloane (36) who stays in Tlhabane West in Rusternburg. She is the overall best achiever in comprehensive nursing at Mmabatho College of Nursing.
She said qualifications in comprehensive nursing will open doors for her because the course is broad and comprises general nursing, psychiatry, midwifery and community nursing.
"I am one of those nurses who is able to assist a variety of patients who visit health facilities, from pregnant women to a mental health patient or anyone at all," she said.
She said nursing was not part of her plans after completing matric but she found herself doing a one-year learnership with an old-age home in Pretoria in 2004, and she has never looked back.
"I realised how important nursing is as I got to play a role in contributing to people's health. Now I am passionate about it and the sky is the limit for my career plans," she said.
As a nurse, Chiloane said one has to get as much information as possible about the patient in order to give them the help they need.
"You have to be humble because you deal with different personalities and states of mind. It is a job that you do not do for money but out of love to serve," she said.
The graduates will be deployed to health facilities in the province which are in need of extra nurses for efficient and prompt health service delivery