Written by: Allison Cooper
Land expropriation questions answered
South Africans have many questions around land reform following the National Assembly's adoption of a motion to amend the country's Constitution to allow for the expropriation of land without compensation. Vuk'uzenele spoke to government to get these questions answered for our readers.
Why is land reform needed?
The process of land reform dates back to the 1913 Natives Land Act, which was passed to allocate only about seven percent of arable land to Africans. In the 24 years since South Africa's democracy, the promise of having land returned has not been realised by millions who live in poverty.
Will Section 25 of the Constitution change?
Parliament is considering whether this section of the Constitution needs to be amended as part of the process.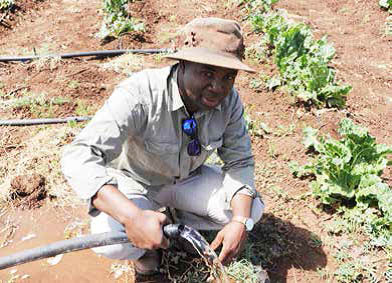 How will the process unfold?
The Joint Constitutional Review Committee undertook an extensive nation-wide public hearing process from June to August and deliberations took place from 4 and 7 September.
Parliament is now considering whether Section 25 of the Constitution needs to be amended. If Parliament agrees, government will draft and introduce a Bill to give effect to the motion and specify the amendment wording.
Through dialogue and a consultation process an amicable solution will be found to reignite and grow South Africa's economy.
How will the new land reform measures be applied?
The proposed amendment would reinforce the fundamental principles of the property clause which, among other things, prohibits the arbitrary deprivation of property and holds that expropriation is possible in the public interest, subject to just and equitable compensation.
When will the process of land and beneficiary identification and conditions for ownership be confirmed?
This will only unfold once the Parliamentary process is complete and a clear way forward has been found.
How will the process of land reform bring about transformation of the agricultural sector in a manner that does not affect production and jobs?
Access to land can improve the quality of life for all South Africans. There is a need to make land available to people who want to work it, to increase agricultural production and grow the economy. Land reform will not erode property rights. It will ensure that all South Africans' rights, not only those who currently own land, are strengthened.