Written by Edwin Tshivhidzo
For most people, socks are just an item of clothing worn on the feet and there is really nothing fancy about that.
But not for Sibusiso Ngwenya, whose super stylish socks have taken urban South Africa by storm.
What began as a hobby of sock collecting, rapidly turned into a successful business for this Tsakane-born youngster and today the Skinny Sbu Socks brand can be found on shelves at major retailers such as Markhams and Spree.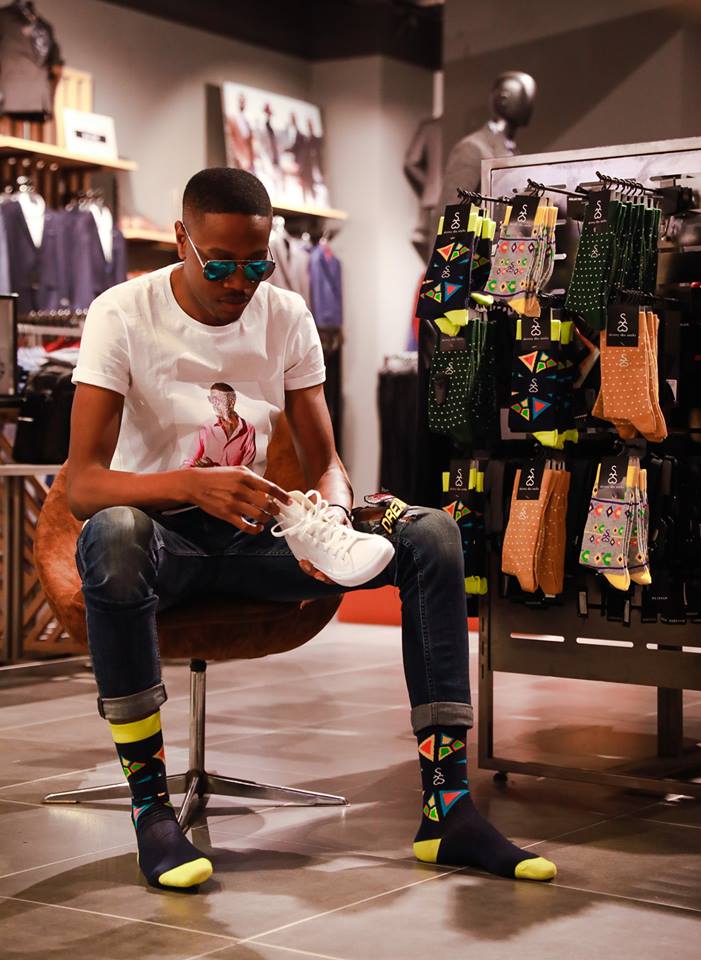 Ngwenya, 26, is the founder and head designer at Skinny S'bu Socks (SSS), an authentic luxury of sock brand designed and manufactured in South Africa.
Ngwenya's deep passion for socks began at a young age and he shares a personal anecdote about his height and how this was key in shaping his love of socks.
"I am 1.9m tall and while growing up my pants were often not long enough and my socks would always show. I began to pay a lot of attention to the type of socks I wore because they were always on display," he says.
Ngwenya began collecting luxury socks and over the years he owned hundreds of pairs of these branded socks. He later saw a gap in the South African market for stylish and luxury socks.
He started his business with his last R70 which he used to buy 14 pairs of socks and sold them in the Gautrain. The socks were sold out in minutes.
"From that moment, I never looked back, I decided to move from Tsakane to Jo'burg as I believe that there are more opportunities for me to grow my business," he says.
The brand became so successful that Ngwenya began struggling to meet the demand for his socks.  Ngwenya's colourful line of socks targets young, metropolitan men. 
The business employs seven other young people who are helping with among other things, design, marketing and distribution. Ngwenya has just opened his first shop at the sought-after Maboneng precinct in Johannesburg where he also hosts monthly networking sessions for budding entrepreneurs.
He attributes his success in life to the teachings of his mother who taught him to be business-minded from a young age.