New farming infrastructure to grow the farming sector of the Eastern Cape and entice young people into agriculture.
Three commercial citrus farmers in Ngqushwa in the Eastern Cape no longer have to worry about their harvest being ruined thanks to the R55-million pack house they were given by the provincial government.
The new pack house has updated storage features which will help improve the quality and lifespan of the citrus fruits waiting to be exported.
The farmers produce over 300 hectares of citrus.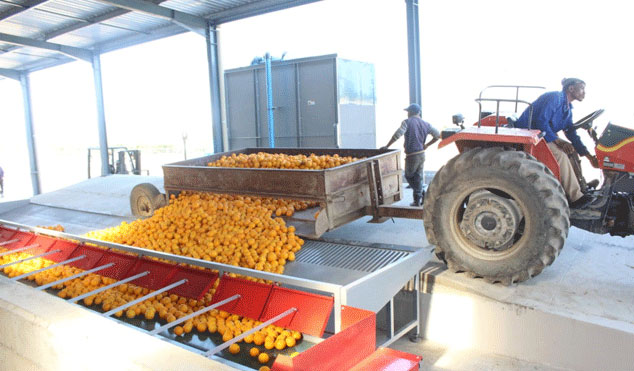 One of the farmers Hambile Nyamezele, who grows 49 hectares of Valencia oranges, Satsuma, Clementine and mandarin which are exported to Europe, the Middle East, Canada and Russia, said the new pack house would boost profitability.
Nyamezele said in the old facility that was built in 1927, they could not pack all their fruit, especially soft citrus for a long time.
He added that this led to farmers using excessive amounts of money on frequent trips to their suppliers to ensure that the produce were delivered to local and export markets without spoiling.
"We had to travel about 80 kilometres on gravel road to Fort Beaufort and had to spend a large amount on transport. If you expect 90 percent export, in reality it would only be 60 percent because some of your produce would spoil and be lost," said Nyamezele.
He added that farmers had to take turns during harvest time which was also bad for business.
"Now we can all harvest at the same time and also store our produce at the same time without worrying that it will be spoiled. We have a cooling system which keeps fruits to be fresh for a longer period," said Nyamezele.
Provincial Agriculture MEC Xolile Nqatha said the investment made by his department was in line with growing the number of farmers in the region along with enticing young people to join the agricultural sector.