A group of Western Cape shelters protects, supports and empowers women and their children so that they can shake off the shackles of abuse.
Henrietta du Preez is an abuse survivor who's life has changed thanks to the caring environment offered by the Western Cape Women's Shelter Movement (WCWSM).
Sexually abused by her father when she was a girl, she also found out in 2015 that her own daughters were being molested by their stepfather.
"I realised that I needed help because I wanted to kill this man but I didn't want my children to go through a life without their mother," said Du Preez.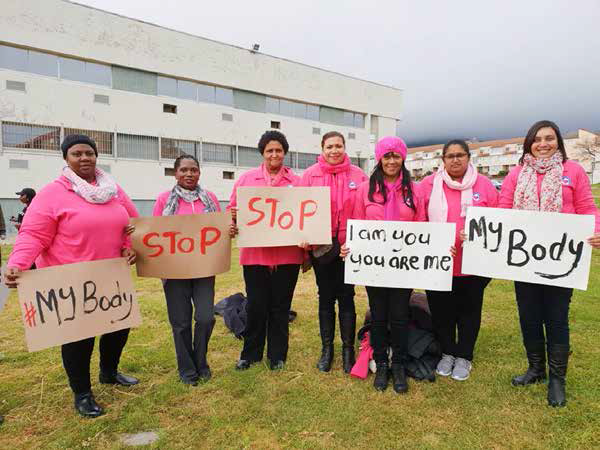 A friend told her about Sisters Incorporated in Kenilworth, one of 13 shelters being run by the WCWSM.
"Walking through the gates was the greatest decision I could ever make. The social workers gave me the therapy needed to heal my wounds and to become a better mother to my children. After leaving the shelter my children are stable and safe," said Du Preez.
The WCWSM was founded in 2009. It provides a safe haven to more than 300 women and children across Cape Town.
"We strive to shelter victims affected by crime and violence, in particular gender-based violence and human trafficking; and to empower all who pass through our doors to become better-equipped for their role in society," explained Sisters Incorporated shelter manager Delene Roberts.
Apart from basic living requirements, the shelters provide skills training such as computer literacy, CV writing, arts and crafts, and other services such as parenting classes and human rights' workshops.
"The full-time social worker assists residents with daily counselling, medical and legal needs, protection orders and schooling," Roberts added.
The shelters receive approximately half of their funding from the Department of Social Development, with additional support provided by the City of Cape Town.
Victims of abuse can contact the Western Cape Womenís Shelter Movement on 021 448 6792 or visit one of the shelters. To find a shelter near you, visit wcwsm.org.za. You can also report any abuse of women and children to the Department of Social Development on 0800 220 250.