South African consumers are among the most fortunate in the world, having a broad range of products from an equally broad range of countries from which to choose in supermarkets, technology stores or vehicle showrooms.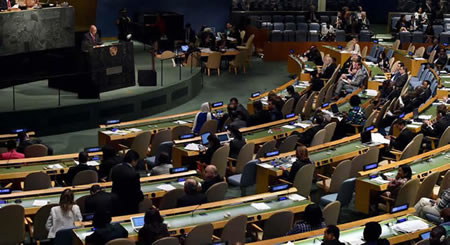 From microwave ovens and ballpoint pens to car rentals and digital tablets, these choices reflect the extent of South Africa's international relations.
None of these items or services would be available to South Africans, were it not for government-to-government contact which in turn opens the door for business-to-business transaction.
When government leaders or public servants travel abroad to participate in summits, conferences or to lead business or, for that matter, sports delegations, we do so to build relations with the people of the world from whom our country was isolated during the apartheid era.
This is the way international relations is conducted among all the countries of the world and it is the means through which relations among governments create opportunities for the private sector and individuals to exploit.
The world has become the post-apartheid South Africa's oyster, to the extent that we relate positively and constructively to just about every nation on earth, including those where conflict and instability may be an unfortunate reality.
It is often in such situations of tension and strife that South Africa is invited by interest groups to offer its experience post-conflict reconstruction and development and help bridge divides or silence the guns of war.
Our ANC-led government takes its cue from our Freedom Charter which declared that "There Shall be Peace and Friendship", with the further explanation that "South Africa shall be a fully independent state which respects the rights and sovereignty of all nations" and that we would as a nation "strive to maintain world peace and the settlement of all international disputes by negotiation – not war".
Within South Africa itself, the Freedom Charter said that "peace and friendship amongst all our people shall be secured by upholding the rights, opportunities and status of all".
 The world can, at times, be a daunting and dangerous place where peace and friendship is undermined or wiped out by instability, violence and terror. New threats are emerging all the time, in all corners of the globe, as new movements or individuals sow disunity or death – or even as new technologies present opportunities for new dangers such as cybercrime.
It is in this world that South Africa has in the past 20 years emerged as a voice of reason and an example of how a seemingly unwinnable crime against humanity – such as apartheid – can be overcome.
At the same time, South Africa has taken a principled stand, supported by many countries of the world, demanding that the global governance system – beginning with the apex United Nations Security Council (The UNSC) – be democratised.
Seventy years after five countries that had been party to World War 2 assumed positions on the UNSC, all member states remain tied to the final word on global issues as determined by the so-called Permanent Five.
Since this type of management is unacceptable at the level of a school governing board, a football club or a national government, South Africa is determined to campaign alongside its partners in the international community to ensure that democracy filters upward (for a change) from the national level to the global stage.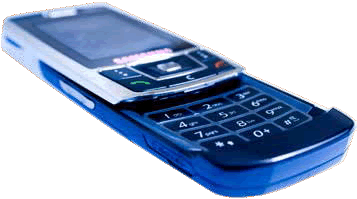 The benefits of South Africa's programme of international relations and cooperation filter through our economy and society in many ways.
Opportunities for South Africans to export products and services to other countries or study abroad; visits to South Africa by high-profile entertainers, the availability in South Africa of complex technology in healthcare, and the array of destinations South African tourists can freely visit internationally are among the practical outcomes of our engagement with the rest of the world.
The country also continues to attract foreign direct investment (FDI) in spite of the global economic situation. This was worth R43 billion in the 2014/15 financial year and US$ 3.31 billion from January 2015 to July 2015.
The United Kingdom, United States of America, Germany, Australia and India were the key FDI sources for South Africa.
South Africa also invests in other economies. The top five destination countries for FDI outflows from South Africa include the United Kingdom, Nigeria, Ghana, Zambia and United States.
Since 1994, trade with sister countries on our continent has increased 35-fold to about R400 billion, thus promoting intra-Africa trade.
South Africa's Good Story is therefore written not just in Pretoria or Polokwane, but in Addis Ababa, Lusaka, London, New York, Doha, Rome, Jakarta, Windhoek, Sao Paolo and many other places where we cultivate peace and friendship.
These are also places where, increasingly, the people of the world encounter, with great satisfaction, in their own supermarkets and vehicle showrooms, products declaring: "Made in South Africa."
Let's keep building peace and friendship.