A new clinic has drastically changed lives in the village of Ga-Thaba, Limpopo.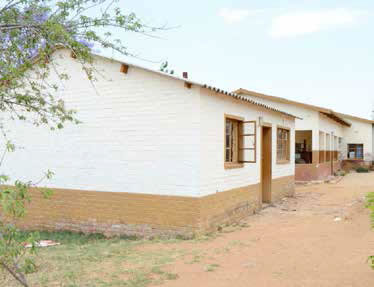 The Soetfontein Clinic, which was opened in 1971, only had two consulting rooms, a delivery room and a room that doubled-up as a pharmacy and storeroom.
Fast forward to 2015 and the community of Ga-Thaba village can now access a new clinic that will serve over 800 households in the village.
The new clinic adds to the list of health facilities in the province. Citizens in the povince have access to 444 clinics, 26 health centres, 30 distict hospitals, five regional hospitals, three specialised hospitals and two tertiary hspitals. The Soetfontein Clinic has four consulting rooms, an emergency treatment room, a counselling room (for both trauma and HIV and Aids), a maternity ward with three sections (first stage, labour room and post-natal room), a linen room and a diagnostic room.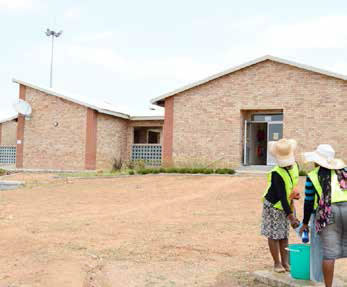 It also has seven professional nurses, two enrolled nurses and one assistant nurse.  
The clinic was built by the Limpopo Department of Health and will go a long way towards bringing health services to the people of Ga-Thaba.
Initially the department budgeted R11 million for the Soetfontein Clinic and spent R15.2 million on the construction of the clinic.
Since it was opened in April, Soetfontein Clinic has delivered 18 babies.
"It makes me proud to walk around this new facility and it will help us as healthcare givers to render proper services to the community," said Professional Nurse Anna Motimele at the official opening of the clinic.
The clinic was officially opened by the MEC of Health in Limpopo Dr Phophi Ramathuba who said she is hopeful that it will bring positive change to their lives.
"I hope this clinic will be the start of good things to come for this village. This is what we mean when we talk about service delivery.
"We don't want a situation where when someone goes to the clinic with flu they are given Panado, as if Panado cures everything," said MEC Phophi.
Limpopo's provincial health department provides and manages comprehensive health services for communities. The health facilities in the province ensure that communities throughout the province have access to healthcare.
For 44-year-old Johana Malahlela the opening of the clinic will save her some money when she takes her son for a check-up.
"There were times when I spent a lot of money taking my son for a check-up. I would have to go either to Mankweng or Polokwane and sometimes spent up to R300 just to go there.
"Now I can walk from my house to the clinic and my son will be taken care of," said the mother of two.  
Sharing Malahlela's sentiment was 55-year-old Kgabo Manamela whose family have used the old clinic for decades. He is looking forward to the new facility.
"This new clinic will help us a lot, especially the old people who can't travel long distances to Polokwane," he said.
Traditional leader of the village Kgoshi Maisha Molepo III urged the community not to burn the clinic when they have grievances against the government.
"This clinic does not belong to these people," he said, pointing to the MEC and her delegation.
"It belongs to us, as people of Ga-Thaba, and I don't want to be called tomorrow and told that you've burnt it because you are not happy with government services.
"If you do, I will bring the police and the people who burnt it will be caught will be locked up for a long time," he said to loud cheers.   
Health facilities in Limpopo
444 clinics     26 health centers     30 district hospitals     five regional hospitals     three specialised hospitals     two tertiary hospitals.