Written by Amukelani Chauke
Government has announced a number of measures from the national purse aimed at advancing development in communities while providing a social security net for many.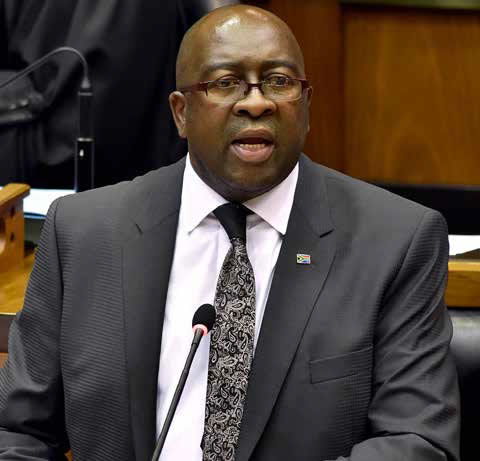 Finance Minister Nhlanhla Nene tabled his Medium Term Budget Policy Statement in Parliament recently, and announced that National Treasury had increased social grants by R10 to bring it in line with long-term inflation.
The Minister said the increase is part of government's overall spending priorities, adding that government's social assistance programme is central to the relief of poverty and vulnerability.
"Approximately 16.7 million South Africans receive social grants currently. With effect from this month [October], the old-age, war veterans, disability and care dependency grants are increased by R10, to bring the annual increase in line with long-term inflation," he said.
Over the spending period ahead, nearly R13 billion will be added to social assistance budgets to accommodate the increase in
beneficiaries and ensure that the value of grants keeps pace with inflation.
According to National Treasury, the number of beneficiaries of social grants is projected to reach 18.1 million in 2018/19, growing at 2.2 per cent a year over the next three years.
This is mainly due to higher life expectancy and efforts to ensure all eligible children younger than two years of age benefit from the grant, National Treasury added.
Due to rising electricity prices and population growth, additional pressure has been put on the ability of municipalities to fund free basic services for low-income households, it said.
National government proposed adding R6 billion to the local government equitable share to offset these trends.
Funding for priorities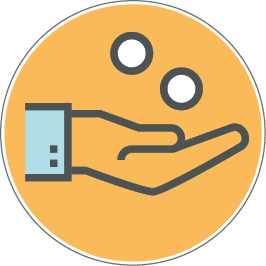 Minister Nene said government spending is set to grow above inflation over the next three years to fund government priorities.
Education and skills development will take the lion's share of this year's spending, and will grow by 7.2 per cent, he added.
Resources will be added to health expenditure to further strengthen government's response to HIV and AIDS, as well as interventions to tackle the scourge of TB.
"Government proposes to allocate R313 billion to capital spending and housing over the next three years, with about R165 billion allocated to community infrastructure.
"Another R229 billion will be transferred to municipalities for infrastructure projects," he said.
The National Development Plan stresses the importance of quality education to reduce poverty and inequality.
While government spends about 15 per cent of its budget on basic education, the quality of outputs does not match the extent of the investment. Learner performance improved in the 2014 Annual National Assessments and international benchmark assessments, for example, but is still below acceptable levels.
To improve basic education, the Minister said over the next three years government would expand the provision of learner and teacher support materials, including workbooks to over 10 million learners each year.
The targeted support programmes will help teachers improve instruction in maths, science and technology through an intensive in-service training programme, National Treasury said in its budget documents. 
Support for Early Childhood Development centres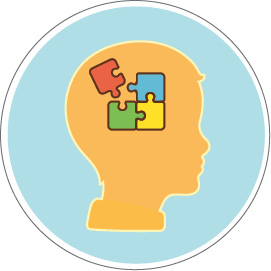 Government is planning to increase the number of children subsidised at Early Childhood Development (ECD) centres by 127 000.
Funding is also being considered for minor facilities upgrades at about 4 000 ECD sites.
"Universal access to Grade R is expected to be achieved within the next three years. In line with recommendations of the Department of Planning, Monitoring and Evaluation, the qualifications of Grade R practitioners will be upgraded to ensure that quality improves.
"A well-developed ECD system enhances educational outcomes. Of the 1.35 million children enrolled in this system, half are subsidised. Government aims to provide all qualifying children in registered centres with an ECD subsidy," said National Treasury.
Government has also allocated billions of rands to programmes that will support businesses, competitiveness and skills and development.
Minister Nene said government would allocate R37 billion over the next three years to public employment programmes.
"This will allow the Expanded Pubic Works Programme to create about six million short-term jobs," he added.
Minister Nene said that by 2017, the Community Work Programme will exist in every municipality.
Higher education
The Minister noted the challenges in financing the expansion of further education and university opportunities but stressed that the disruption of learning was not constructive.
He added that there was a need to strengthen student financing further and find solutions where current arrangements were inadequate.
More money for rural areas
In its budget documents, National Treasury said government is committed to investing in rural infrastructure to eradicate backlogs in access to services, increase mobility and create opportunities to grow local economies.
The majority of municipal infrastructure grants for services such as water, sanitation, electricity and roads are allocated to the 27 priority rural district municipalities, National Treasury said.
The bulk of provincial grants for upgrading schools and building clinics are also allocated to rural areas.
"While all municipalities require capacity support, the need is most pressing in rural municipalities. To provide support to these areas, the municipal systems improvement grant will be refocused as an indirect grant, helping to build well-governed, capable municipal institutions as set out in the Back to Basics strategy," it added.