Local government
Over 1 000 street lights repaired, over 300 illegal connections disconnected, over 800 water meters installed, nine cemeteries cleaned and 207 road intersections painted.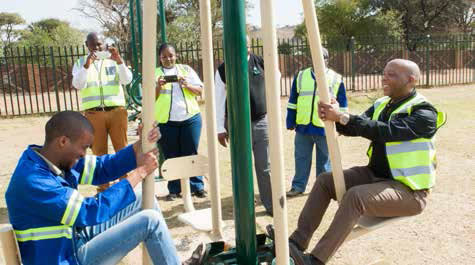 These are some of the service delivery achievements registered by the City of Tshwane as a result of a service delivery initiative called "Kuka Maoto".
The initiative was launched by the Executive Mayor of Tshwane, Kgosientso Ramokgopa, in March in Mamelodi, east of Pretoria, and is aimed at improving the quality of services by addressing backlogs.
The key areas of the initiative are cleaning of the cemeteries, grass cutting, pothole repairs, gravelling of roads, maintenance of parks and public facilities, road markings and signs, water leakage, street lights and high mast repairs, illegal dumping and waste management, removal of illegal posters as well de-weeding of sidewalks and pavements.
Two days per month will be dedicated to this operation, led by the executive mayor, members of the mayoral council, councillors and senior officials.
On these days, officials wear overalls, roll up their sleeves and dirty their hands. The operation has so far drastically reduced critical backlogs in electricity, water and sanitation, urban management, roads and storm water and illegal advertisements in the following five regions in Tshwane.
The following milestones have so far been achieved:

Electricity:
1 124 street lights were repaired
79 high mast lights were repaired
Disconnected 393 illegal connections

Sanitation:
851 water meters were installed
334 water leaks were attended to and fixed
64 manholes fixed
10 fire hydrants were locked
28 water tanks were repaired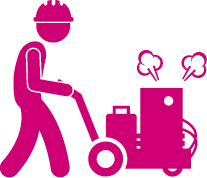 Roads and storm water:
1 456 m2 of potholes were patched
207 road intersections were painted
114 road signs and poles were erected
5.6 km of roads were surfaced /resealed
71.04 km gravel roads/streets were re-graveled
71 catch pits were unblocked
24 025 m2 storm water channels were cleaned

Urban management:
233 trees were pruned
76 illegal dumping sites were cleared
55 trees were planted
9 cemeteries cleaned
457 000 m2 of grass was cut
The operation has helped to clear the service delivery backlog and to speed up the pace of service delivery.
For instance, on average, approximately 25 street lights are fixed in a week, but during one of the recent operations of Kuka Maoto, 48 were repaired over five days.
Kuka Maoto has now become the benchmark by which the municipality measures itself. It has proved that the pace of service delivery can indeed be speeded up.
* Selby Bokaba is the spokesperson for the City of Tshwane.