Budget votes
A large chunk of the Ministry of Justice and Correctional Services' budget has been allocated to court services.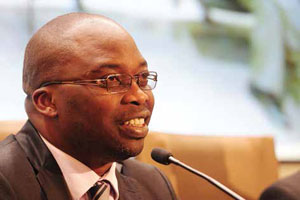 Of the total R17.9 billion budget, R9.3 billion has been allocated to the functioning of the courts.
Justice and Correctional Services Minister Michael Masutha said the development and improvement of courts was the primary mandate of his department.
"It is for this reason that the bulk of the budget allocated for the Justice and Constitutional Development vote is allocated to the Court Services programme."
According to the Minister, there are 763 magistrates' courts (45 of which were built in the past 20 years of democracy) and 13 High Courts countrywide.
He said over the past 20 years, on average, two courts were built a year. Government spends, on average, between R330 million and R350 million towards the construction of a new court.
Minister Masutha noted the construction of the Limpopo and Mpumalanga High Courts were earmarked for completion by 2015 and 2016, respectively.
A further four magistrates' courts were expected to be completed by the end of 2016/17 financial year and these will be built in Booysens, Mamelodi, Plettenburg Bay and Richards Bay.
According to Minister Masutha, in the past four years, 29 out of 90 Branch Courts were revamped and proclaimed as full services. A further four Branch Courts will be converted into full services in the current financial year.
"We are also accelerating the alignment of magisterial districts with municipal boundaries with a view to ensuring that there is a magistrate's court in each municipality," he said.
The Minister added that child maintenance and deceased estates were important service delivery outcomes that his department had prioritised over the years.
"We are pleased that many child maintenance beneficiaries are opting to receive payment through the Electronic Funds Transfer (EFT) and bank system," he said.