Written by Noluthando Mkhize
The new Zola-Jabulani District Hospital in Soweto was worth the wait says Cynthia Mavundla, who was one of the first patients to get medical care at the new facility.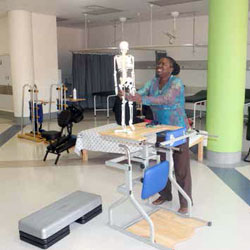 Mavundla, of Meadowlands in Soweto, gave birth to her daughter at Chris Hani Baragwanath Hospital and was then referred to the recently opened Zola-Jabulani District Hospital for further treatment.
"The hospital is still new and it's clear that some of the equipment is not yet available but the high standard of care and cleanliness is amazing. The nurses are kind and very professional," she said.
According to Health Minister Aaron Motsoaledi, the hospital is expected to ease pressure on Chris Hani Baragwanath Hospital, also situated in Soweto.
He pointed out that the country's population was growing at a rapid rate and this impacted on health care facilities.
"The solution is to build more hospitals, especially in Soweto," the Minister said.
The Department of Health spent R730 million to construct the new 300-bed hospital over the past eight years.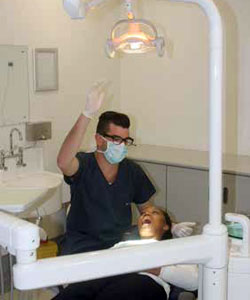 Zola-Jabulani District Hospital has a staff compliment of 921 including 26 doctors, 451 nurses and 148 administration staff, among others.
Minister Motsoaledi said inspectors would visit the hospital to check on issues like infection control, the attitude of staff towards patients, cleanliness and waiting times for patients.
Physiotherapist Busi Nkosi is excited about having proper equipment to put patients on the road to recovery.
"I work with people who have suffered a stroke and are now recovering. We have to teach them how to do things for themselves and use basic household equipment. We have all the equipment and this make our job very easy."
She was also delighted that the hospital has plans to set up a gym that would further help patients in her section.
Services provided by the hospital include maternity, post natal, gynaecology, obstetrics, radiology and outpatient departments. Pharmaceutical services and an accident and emergency service will also be available.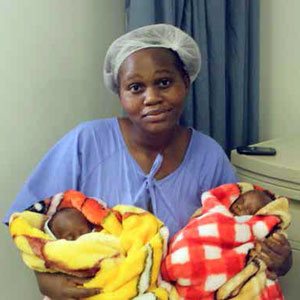 The hospital has three theatres for minor operations and has spent R49.7 million on medical equipment and will service the northern and western communities of Soweto from Dobsonville, Emdeni, Meadowlands, Moletsane, Mofolo, Zola and Jabulani, among others.
District hospitals like Zola-Jabulani Hospital serve three roles: to provide support to health workers in clinics, provide first level hospital care for the district and be the place of referral from clinics or community health centres. Zola-Jabulani Hospital is one of the many new health facilities built over the past 20 years.
According to the Twenty Year Review released by The Presidency, since 1994 the democratic government introduced a massive infrastructure programme that has resulted in more than 1 500 health facilities being completed.
"This includes building new facilities and revitalisation of existing facilities and facilitated access to health care within a 5km radius of where people live," it noted.