Infrastructure
About 15 years ago, when Dudu Mahlalela and her three sisters first started their catering business, they occasionally served food at weddings, small parties and funerals in Nkangala, Mpumalanga.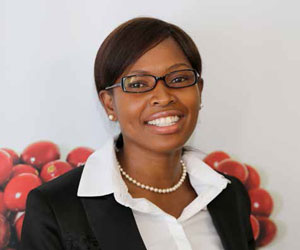 Today, thanks to the construction of the Kusile Power Station in the province, the sisters have a multimillion contract to prepare more than 17 000 meals a day for workers at the power station.
Royal Mnandi Duduza is one of the many companies benefiting from the construction of the new power station in Mpumalanga.
ut the road to a multi-million rand Kusile contract was a difficult one for the sisters. At one stage their business was on the brink of collapse.
In 2009, the sisters were offered an opportunity to prepare and serve 4 000 meals per day in KwaZulu-Natal but the company did not have the staff and experience to manage a project of that size and were not able to deliver on it. The sisters approached Royal Sechaba Food Solutions for a partnership, which gave birth to Royal Mnandi Duduza. Since then the company has grown in leaps and bounds and now employs more than 200 young people from Nkangala.
"Currently our staff is 70 per cent female and 30 per cent male. There are only a few people over 35 years of age," says Mahlalela.
Royal Mnandi Duduza signed a three-year contract to supply employees with food at the construction site. The contract expired in 2013 and the company has since signed a new contract worth millions of rands.
From struggling to serve 4 000 meals per day to serving about 17 000 meals per day, Mahlalela says the journey to the top had many challenges.
"It has not been an easy journey but I'm very proud of myself. I've made so many mistakes over the years and I always tell people that are starting their own business that at this moment no one can match me because of the experience and nothing substitutes experience," she explains.
Mahlalela says the key is to learn from the setbacks experienced and not repeat those mistakes.
"I've made all sorts of mistakes when I was still running my business. From mixing up orders to arriving late at a function, everything you can think of. Those things are in the past and I've learned from those mistakes," she adds.
Mahlalela advice to others who want to get into the catering business is to be patient and work hard.
"You have to start at the bottom, no shortcuts. Starting at the bottom means carrying the chafing dishes, cooking and understanding the basics of a catering business," she says.
The power plant has also given 24 year olds Tshepo Mavundla and Mnqobi Mazibuko a step up in the business world.
For a long time, the two struggled to get work for their cleaning business despite registering on the databases of a number of companies.
They then teamed up with their mentor Nomsa Mazibuko to form Zitholama Cleaning Services, a youth-owned company.
The construction of Kusile Power Station in their hometown provided just the opportunity the business needed to grow.
Zitholama Cleaning Services successfully applied for a tender, aimed specifically at black youth, to provide cleaning services to the power station.
The company employs 14 locals, including 11 women, who clean offices, collect waste, sweep the pathways, clean toilets and provide general hygiene services to the power station.
According to Nomsa Mazibuko, the company's income has doubled since it signed the contract with the power station.
"Business is doing well and with the experience we've gained at the power station it will continue to grow," she said.
The journey to getting their big break was filled with challenges, Mavundla explains. "It was tough especially when we were registering on databases of departments and not getting jobs."
Mnqobi Mazibuko's says young people who want to start business should be prepared to deal with the challenges that would come with it.
"Never give up on what you want to do and surround yourself with the right people. They say if you want to be a millionaire, hang around millionaires because they will broaden your mind."