Written by Nthambeleni Gabara
Budget votes
South Africa's nine provinces are ready to plant and harvest one million hectares of fallow land in rural areas, says Agriculture, Forestry and Fisheries Minister Senzeni Zokwana.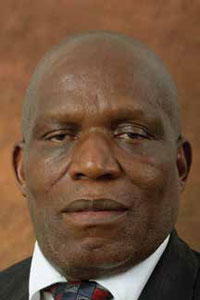 Delivering his Budget Vote, Minister Zokwana said for this financial year, the Comprehensive Agricultural Support Programme (CASP), which provides post settlement support to targeted beneficiaries of land reform and other producers who have acquired land through private means, has been allocated R1.8 billion.
The Ilima/Letsema campaign, which aims to distribute agricultural starter packs to poor households has been allocated R460 million, and the Landcare Programme R67.8 million.
"As such, our provinces are geared to plant and harvest one million hectares of fallow land in rural areas, and 70 per cent of the CASP budget has been allocated to implement Fetsa Tlala.
"For this financial year, the department will transfer R1.4 billion through CASP," he said.
The Minister also announced that all provincial departments of agriculture will be required to present economic development plans, which analyse how best project selection and allocation of all grant funds could lead to local economic development.
He said this was necessary as it would help the department to measure the successes and failures of its projects, as well as the potential impact at an economic level.
"The objectives of provincial strategies will be to embark on radical socio-economic transformation, pushing back the triple challenge of poverty, unemployment and inequality.
"We see our provincial departments as the cold face of our war against poverty and food insecurity," the Minister explained.
Livestock sector
Minister Zokwana said the livestock sector plays a crucial role in the economy of resourcepoor communities.
About 40 per cent of livestock in South Africa is owned by black smallholder farmers. The Minister vowed to continue to expand the animal improvement schemes to transform the sector.
Landcare Programme
The Landcare Programme is a flagship programme in enhancing the sustainable use of the country's natural resources.
Minister Zokwana said sustainable management of land, soil, water, and climate systems was critical for sustainable use of our resources and food security.
"A further benefit is the potential to create jobs. The Landcare Programme has been able to rehabilitate 200 000 hectares since 2010 and create 62 000 jobs over the same period.
"We have a total budget of R 67.8 million to rehabilitate 30 000 hectares and create 9 000 jobs for the current financial year," he said.