Safety and security
Access to justice for Ashton
Mokgethwa Ngoepe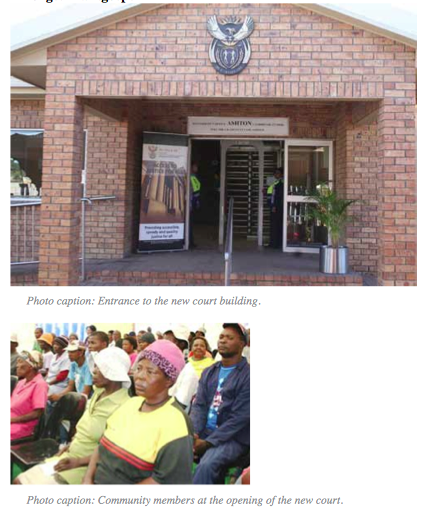 The residents of Ashton in the Western Cape have finally realised their dream of having a court in close proximity. The Minister of Justice and Constitutional Development Jeff Radebe, opened the very first magistrate's court in the town valued at R7,6 million recently. This forms part of the department's mandate of ensuring access to justice for all.
The majority of Ashton residents are poor and those who are employed work on farms or nearby factories. Before the new court was built, they had to travel about 50 kilometres at a cost of R60 to the nearest court.
Ashton has a population of about 26 000 and the challenges they face include substance abuse, domestic violence, rape, evictions and lack of services such as maintenance. The new Magistrate's Court will bring family court, maintenance, domestic violence and the master's services to their doorstep.
An excited Ashton resident, Josephine Mthinyane said the court was long overdue. "We have been waiting for this court to open, as we travel a long distance to apply for maintenance or attend court cases. Today, I would like to thank the Minister for the effort he took in making this court available for us."
For more information, call the Department of Justice and Constitutional Development: 012 315 1111