Youth matters
Taking hold of their destiny against all odds
Samona Murugan
Young South Africans who have made a success of their lives, and who continue to make a meaningful change in their communities and the country were honoured at the South African Youth Awards last month. The event themed "Against all odds" was hosted by the National Youth Development Agency (NYDA) to recognise outstanding achievements by youth between 14 and 35 years. Being the first event of its kind in the country, NYDA CEO Steven Ngubeni said the awards, was both inspiring and spectacular. "We want to give hope back to young people who have lost hope for a better life due to rising unemployment… we want young South Africans to learn from the strength, determination, commitment and courage of these ordinary South Africans and resolve to do it for themselves and their country."
Ngubeni had a simple message for the youth of South Africa; "Your circumstances do not define your future. Limitless youth, rise up and take hold of your destiny."
An amazing 1 018 nominations were received for the awards, which coincided with Youth Month in June. The red-carpet event, which took guests down the country's history with songs from prominent South African musicians, saw inspiring stories of youth from different backgrounds soaring despite the odds.
There were nine award categories, including academic excellence, arts and entertainment, entrepreneurship, extraordinary champions, health and wellbeing, science and technology, social cohesion, environment and the Presidential Award.
Winners in each category received R50 000 and runners up R20 000. As the overall winner Nolwazi Pinkie Madlala walked away with an additional R100 000 and a bursary.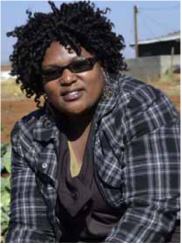 Environment/Agriculture: Ntombomzi Tsotetsi
Ntombomzi Tsotetsi was honoured for her contribution to the environment. She is a farmer and hosts workshops in her community to teach people about the environment, climate change and how to grow organic vegetables. She has established a number of food gardens in schools and has created 100 jobs in the Vaal area. Tsotetsi loves being part of something that gives back to the community. A firm believer in developing skills and knowledge and helping young people build a brighter future, she hopes to train more people in environmental issues especially young women.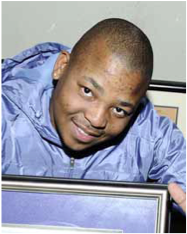 Science and technology: Sir Stuart Ntlathi
Sir Stuart Ntlathi, who invented a 15-in-1 microwave oven, an electronic Vuvuzela and an auto shoe polisher, says the SA Youth Award is his 45th science and technology award. This 25-year-old, who will be joining Sir Branson in the Virgin Galactic space trip, has been rallying youngsters to get them excited about science and technology since he was 13 years old. Being in the industry hasn't been an easy ride for Ntlathi, as he experienced resistance from within his own community to his passion for science. But hard work and dedication saw him rising above the odds. In his acceptance speech Ntlathi reminded guests that education was the key to success. "Geniuses themselves don't talk about the gift of genius - but only about hard work and long hours."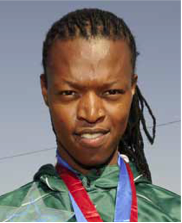 Arts and entertainment: Paul Modjadji
Born in Hammanskraal near Pretoria, Modjadji believes that he is an agent of change through his dancing, which has seen him receive standing ovations on world stages, including Denmark and New York. Despite growing up in a town where there was not a single formal dance studio, Modjadji received the Global Youth Leadership Award from the Global Youth Leadership Congress in Washington DC for his contribution to the Dance community.
Paul learned to dance from watching TV dance shows and he caught the attention of the Dance Academy in Denmark earning him a yearlong scholarship. Since returning he has represented South Africa on four international platforms, and received an award from the 2011 European Star Dance Championships held in Croatia for his solo performance in Jazz. Despite lack of sponsorship he runs the Dare to Dream workshops and the Arts in Motion Academy where he teaches music, dance and drama.
However, he says funding was a big challenge because "people still think dancing is just a hobby. But like other professions, dancing needs money and support." His message for the youth is to pursue their dreams with whatever they have. "Fight for excellence
- like the youth of 1976, who fought for a unifying cause – freedom."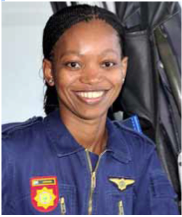 Entrepreneurship: Refilwe Ledwaba
Refilwe Ledwaba, who has  established the South African Women in Aviation and Aerospace Industry (SAWIA), a non-profit organisation aimed at empowering women in aviation, was awarded for entrepreneurship. Despite many challenges in a career that has traditionally been dominated by men, Ledwaba's love for aviation has always been her inspiration. She received her commercial helicopter pilot licence in 2005, becoming the first black woman pilot in the South African Police Service. Encouraging other young women to follow their dreams, she said, "I'm really happy that others may also follow this exciting career."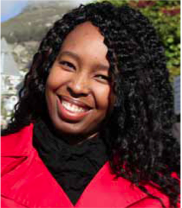 Extraordinary champions: Nolwazi Pinkie Madlala
Durban born Nolwazi Pinkie Madlala, who received the Extraordinary Champion Award, as well as the Presidential Award, stole the show. Madlala, who lives with a disability, has overcome adversity and is currently working towards a Master of Arts degree in Clinical Psychology. According to the NYDA, Madlala is an inspiration to others "to soar beyond the sky."
She grew up in Mphophomeni near Howick in KwaZulu-Natal where she not only lost both her parents at the age of 12, but also survived a car accident that killed her sibling and left her with a disability. Despite her disability, Madlala went on to study for a Bachelor of Arts degree in Social Science. She is currently an intern clinical psychologist at 1 Military Hospital in Thaba Tshwane.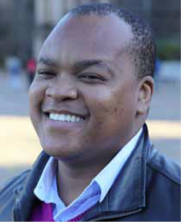 Academic excellence: Peter Malati
Peter Malati from Seabe Village in Mpumalanga is a post-doctoral candidate in Chemical Engineering at the University of Cape Town. He runs a Chemistry project in six high schools in Nokaneng Circuit in Mpumalanga, mentoring rural learners in Science and Engineering. Growing up and going to school in a rural area, Peter understands the challenges rural learners face. He managed to beat the odds to reach great heights and is now using his own experiences to inspire rural youth to excel in Science and Maths.
In 2011, the Brightest Young Minds organisation selected him to attend their annual summit as one of South Africa's brightest young minds representing the brilliance and diversity of our country. Hundred delegates are selected each year on the criteria of innovation, leadership and academic accomplishments.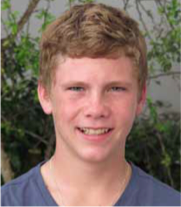 Health and wellbeing: Ross Mcreath
Ross McReath received this award for running a cricket club for the youth of Nolukhanyo Township in the Eastern Cape. The club gives these youngsters an opportunity to develop their talents and provides access to professional trials. Since many of them are from disadvantaged backgrounds, it also gives them a chance to experience life beyond township boundaries.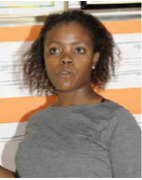 Social cohesion: Lebogang Bogopane
This award went to Lebogang Bogopane who was born North West. Lebogang makes a difference in the lives of many people as a volunteer at a 24-hour centre for abused and abandoned children and women. She not only counsels the victims, but cooks for them, feeds them and helps to bathe them. When necessary, she also refers them to relevant professionals for further assistance.
For more information, call the NY DA : Tel 08600 96884; Fax 086 766 3492