Employment news
A lifeline for unemployed Gauteng youth
Writer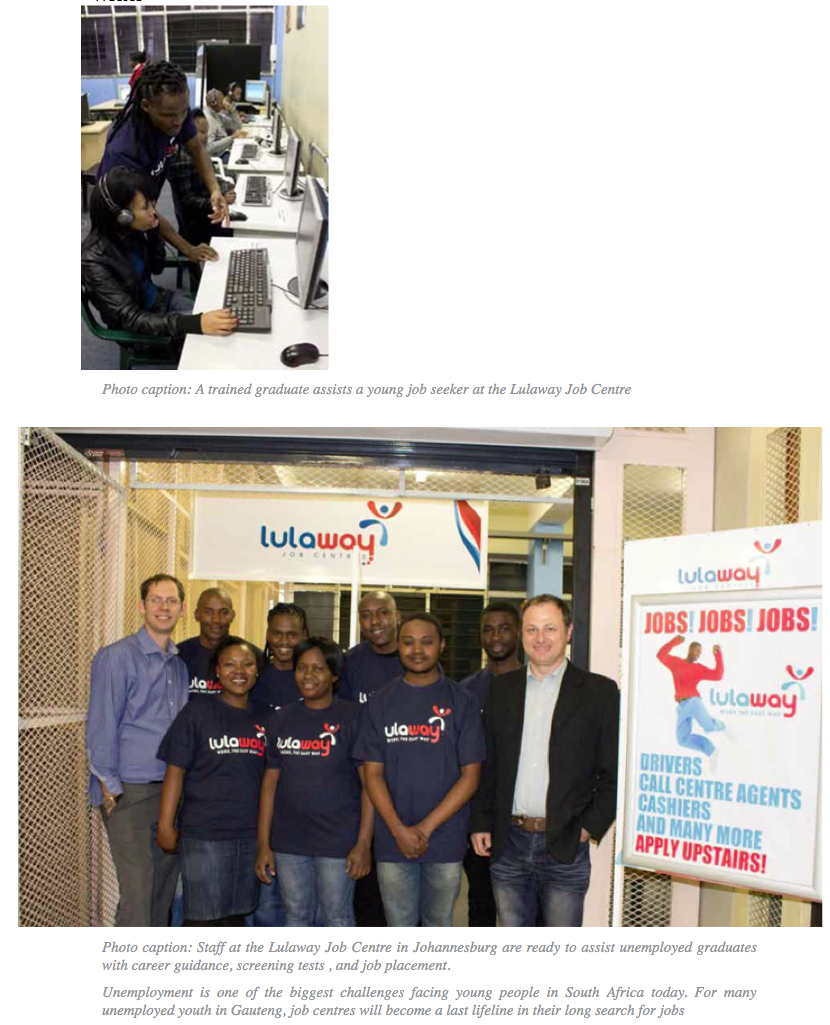 To address unemployment and poverty among Gauteng's youth, the provincial Department of Social Development launched the first of 20 job centres recently.
The Lulaway Job Centre in Johannesburg is a walk-in facility equipped with computers and manned by trained graduates.
An estimated 8 000 young job seekers are expected to be registered and trained by the end of this 2012/13 financial year. Of these, 5 000 will be placed in various permanent positions in the private sector. More than 107 private sector companies have already pledged their support for the project.
Once job seekers register on the job portal they will receive the following benefits:
• career guidance
• screening tests
• assistance with job placement and job counselling.
Free assessments
In addition, free assessments are offered to ensure that applicants pursue careers that complement their talents and strengths.
The department's spokesperson Sello Mokoena explained that one of the unique features of the job centre model was to ensure that entry-level positions were only available to unemployed applicants.
"We intend establishing 20 job centres throughout the province," he said, adding that some of the areas that would benefit from the project are Thembisa, Khutsong, Kagiso, Kwa-sokhulumi, Devon, Mamelodi, Diepsloot and Sicelo (Midvaal).
"The centres will be housed in existing development and community facilities, Thusong Centres and Business Enterprise Centres as they are closer to communities," he said.
The job centres should be seen as a part of the Gauteng Provincial Government's greater strategy for ensuring that young people survive global economic challenges. Mokoena said that although government services were available to the youth, many still found themselves locked into poverty and unemployment because of ignorance and lack of information. They are therefore urged to make use of such opportunities as it will empower them and enable them to make informed decisions about their future careers.
For more information, call Lulaway Job Centre Call Centre: 087350 7702 or 011 243 9119 Enquiries: info@lulaway.co.za Gauteng Department of Social Development: 011 355 7600/1