Investing billions to aid growth and jobs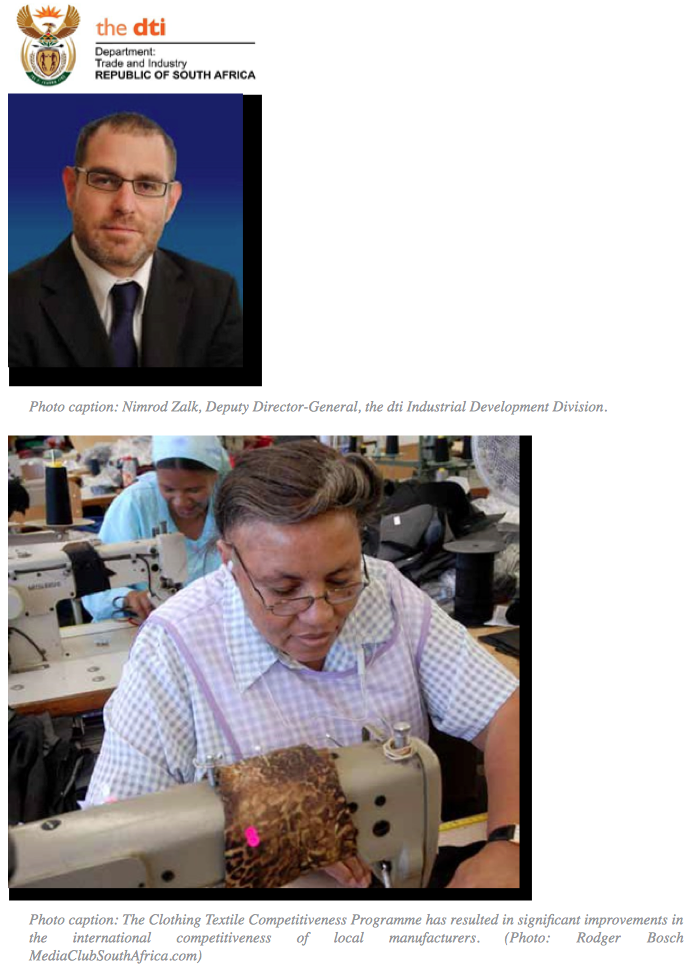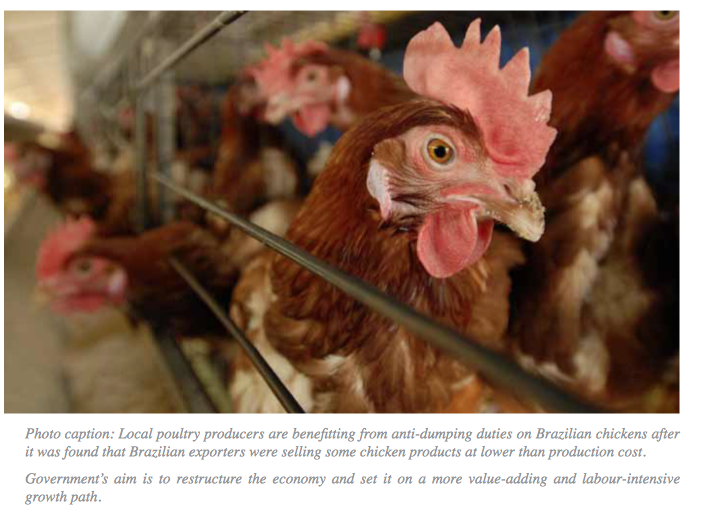 Government plans to invest billions over the next five years to support the growth and job-creating potential of a number of key sectors identified by two economic plans – the Indus- trial Policy Action Plan (IPAP) and the New Growth Path (NGP) – as it aims to reduce the economy's reliance on traditional commodities and promote industrialisation.
IPAP seeks to create 43 000 direct and 860 000 indirect jobs in sectors that show potential for growth, including green energy, metals and machinery and agro-processing. By using a range of policy interventions, including incentives, government hopes to boost local production, exports and jobs.
Industrial policy success
The first version of IPAP launched in 2008, helped to achieve significant investments, job creation opportunities and job protection targets in a number of sectors, including automotive, clothing, textiles, leather and footwear, business process services and pharmaceuticals.
IPAP seeks to create 43 000 direct and 860 000 indirect jobs in sectors that show potential for growth, including green energy, metals, machinery and agro-processing.
"Our experience of the implementation of IPAP demonstrates that industrial policy can and does succeed in South Africa if it is well designed, adequately resourced and informed by robust and constructive stakeholder dialogue," said Trade and Industry Minister Rob Davies.
A new policy plan for the automotive industry – South Africa's largest manufacturing sector – has, for example, led to investment commitments of more than R15 billion from assemblers and component manufacturers. In addition, government is increasing its incentives to encourage the local manufacturing of medium and heavy commercial vehicles, with a number of investment commitments, notably a $100-million commitment by China's First Auto Works (FAW) to invest in a joint truck and car assembly facility, already made.
In the clothing, textiles, leather and footwear sector – in which thousands of jobs have been lost over the past decade as local manufacturers struggled to compete with cheap and often subsidised imports – the Clothing Textile Competitiveness Programme has resulted in significant improvements in the international competitiveness of local manufacturers.
Major achievements
One of the major achievements of IPAP is the finalisation of changes to the regulations regarding the Preferential Procurement Policy Framework Act. This legislation governs the way government, a major buyer of goods and services, spends its money.
Designated sectors that benefit from the regulations include buses, canned vegetables, clothing, textiles, leather and footwear, rolling stock and power pylons.
South Africa has also made significant progress in making changes to fund plans set out in IPAP and NGP. It intends investing R102 billion in a variety of sectors over the next five years, including the following:
■ R25 billion in renewable energy products to help build the "green economy";
■ R10 billion in a job creation fund at discounted interest rates to encourage investment in labour-intensive projects;
■ R500 million in an energy efficiency fund;
■ R7,7 billion for investment in agricultural and forestry value chains; and
■ R6,1 billion to support companies in dis- tress because of the global financial crisis.
A manufacturing tax incentive has led to large investments in the sector worth R21,8 billion. A research and development incentive has encouraged private sector companies to undertake activities worth R9,6 billion in the five years up to 2011.
Improving manufacturing competitiveness
The relatively new Manufacturing Competitiveness Enhancement Programme aims to improve the competitiveness of labour-intensive and value-adding manufacturing sectors affected by the currency, global crisis and the increases in electricity costs.
The departments of trade and industry, and of economic development, as well as National Treasury has also aligned trade and competition policy with industrial policy.
By addressing price-fixing and other uncompetitive market behaviour, for example, in the steel industry, input costs for other manufacturers who use steel as a key ingredient in their production processes can be significantly reduced.
Trade policy can also boost local industrialisation by protecting domestic producers from unfair international competition. Local poultry producers, for example, are benefitting from anti-dumping duties on Brazilian chickens after it was found that Brazilian exporters were selling certain chicken products in the local market at lower than their production cost.
Why do we need an industrial policy?
IPAP forms a critical part of government's strategy to restructure the economy and set it on a more value-adding and labour-intensive growth path.
Instead of exporting commodities such as platinum, iron ore, coal and manganese and then importing the value-added manufactured products, the aim is to reduce reliance on the production and export of "raw" commodities and increase the proportion of value-added goods manufactured locally.
IPAP aims to increase the growth of the production sectors, particularly manufacturing, which can play a critical role in driving income growth and employment.
"Studies have shown that manufacturing has the highest economic growth multipliers in the economy and a number of high employment multipliers," said Nimrod Zalk, Deputy Director-General of dti's Industrial Development Division.
"Manufacturing uses primary products and components, which must be produced in other productive sectors of the economy and then supplied to manufacturing companies," he added. An investor opening a tomato processing plant would, for example, would benefit a range of sectors in the value chain. Beneficiaries would include farmers and their employees, fertiliser and pesticide producers, transportation companies, steel companies that manufacture cans and design companies that produce labels.
If the tomatoes were simply exported and processed elsewhere, a number of spill-over effects would be lost for domestic economy.
Production-driven growth is seen as a more sustainable growth path from an income-and employment growth-perspective. Instead of economic growth being driven by consumption-driven sectors – such as finance and insurance, real estate, communication, wholesale and retail, catering and accommodation – the aim of IPAP and various other government plans is to tilt South Africa's growth path towards production-driven sectors, such as agriculture, mining, manufacturing and construction.
The aim is to tilt South Africa's growth path more towards production-driven sectors such as agriculture, mining manufacturing and construction.
Growth multipliers
Specific sectors with some of the highest growth multiplier effects include food, textiles, apparel, wood and wood products and motor vehicles, parts and accessories.
Because the automotive production sector is seen as a significant job and growth multiplier, many governments around the world create incentives to attract investment in the sector. In South Africa, the automotive production sector contributed 6,2 per cent to the GDP in 2010 and employed 103 000 people directly. A further 200 000 people are employed in the retail and repair areas. The government's support measures through IPAP has boosted the number of vehicles produced locally by about 19 per cent and has supported at least 33 524 jobs.