General
Medals of recognition for military veterans
SAnews.gov.za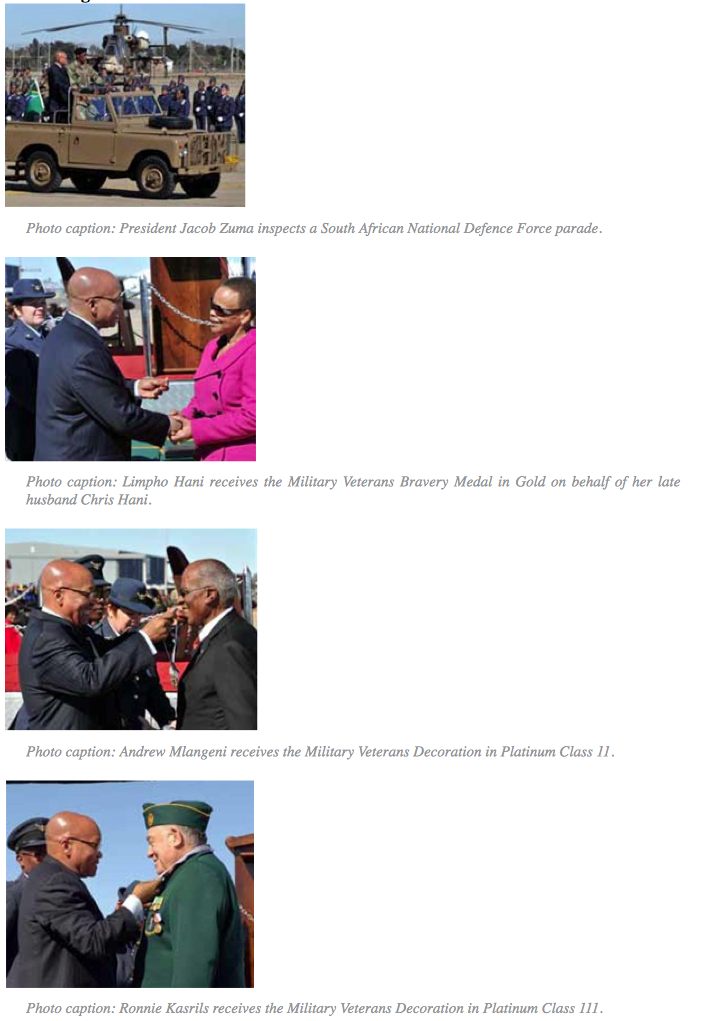 About 74 medals were awarded to former Umkhonto We Sizwe veterans in recognition of the sacrifices they made in bringing about peace, democracy and freedom.  These are the people who contributed immensely and selflessly to the achievement of the country's democracy.
President Jacob Zuma, accompanied by Minister of Defence Nosiviwe Mapisa-Nqakula, presented the medals recently at the Bloemspruit Air Force base near Bloemfontein.
Describing the military veterans as people who dedicated their lives to liberating the country regardless of what the price of democracy was, the President said, "People should not take our democracy for granted; there are people who died for it."
The military veterans were honoured in four categories, namely Platinum I, II, III and the Gold Bravery Medal for those who showed exceptional bravery.
Among the recipients was the late Chris Hani who was represented by his wife Limpho Hani. Former President Nelson Mandela along with struggle heroes Walter Sisulu and Govan Mbeki received Platinum Class II awards. Former President Thabo Mbeki was awarded a Platinum Class I award.