Written by Pankhurst Mothiba
Polokwane Municipality's open gym initiative has had a positive impact on residents.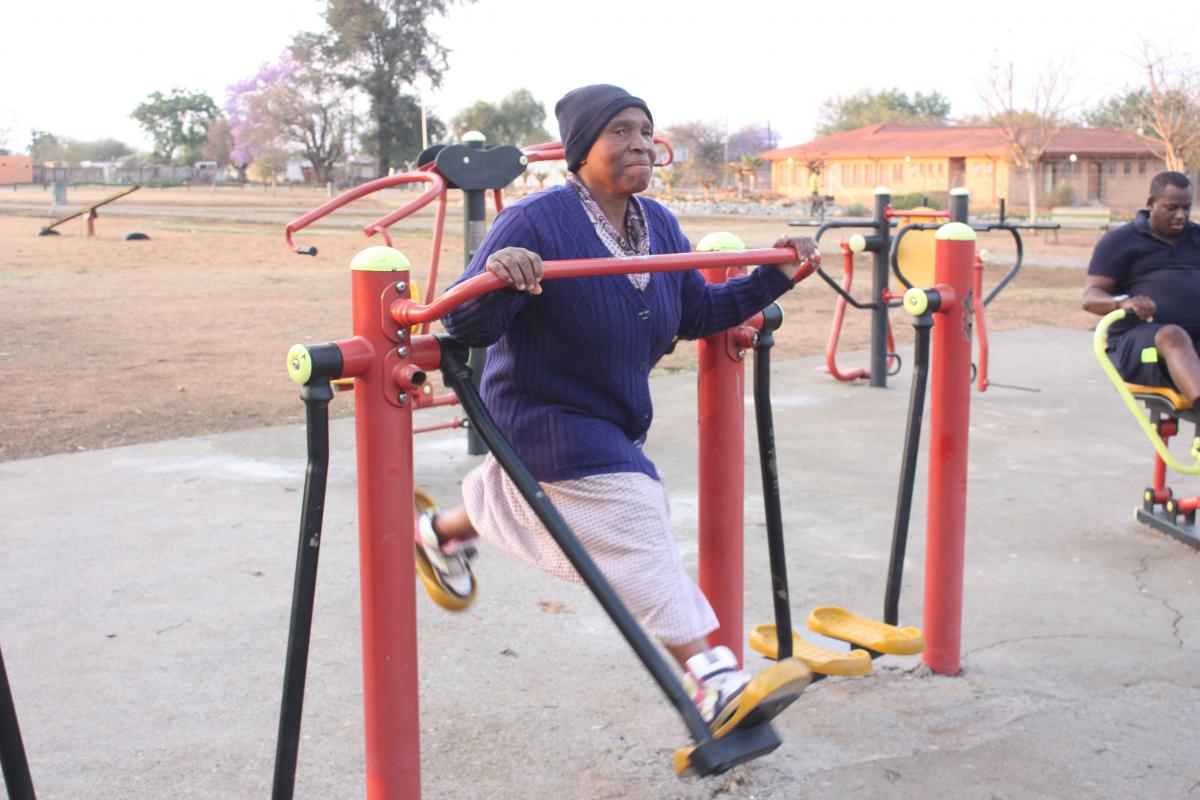 Getting into shape has never been as easy for the community of Solomondale in Limpopo, thanks to an open gym built by the Polokwane Municipality. Situated at a local park, the gym is open to people for recreation, sport and leisure purposes.
The municipality's Ndavhe Ramakuela is pleased that the facility is being used. "Physical exercise brings overall happiness to an individual and this translates to healthier residents. The positive health benefits at Solomondale and Seshego will be a good motivating factor to establish more gyms in the future," he said.
Elderly residents like Maria Ramotlhake (78) are seeing the benefits of using the gym.
"I was sickly three years ago and I struggled to even lift my hands. I decided to try exercise since the open gym was nearby. I am so happy now because my health has improved," said Ramotlhake.
Elisa Sefoko (70) jubilantly said she used to visit the local clinic regularly with all sorts of ailments. Things changed when she started using the gym.
"This gym is now my pill as I no longer rely on medication only for  good health. I come here every morning to exercise," she said with excitement.