Written by Nosihle Shelembe
The Coega Industrial Development Zone (IDZ) has attracted investment from the chemical, logistics, automotive, services, agro processing and energy sectors.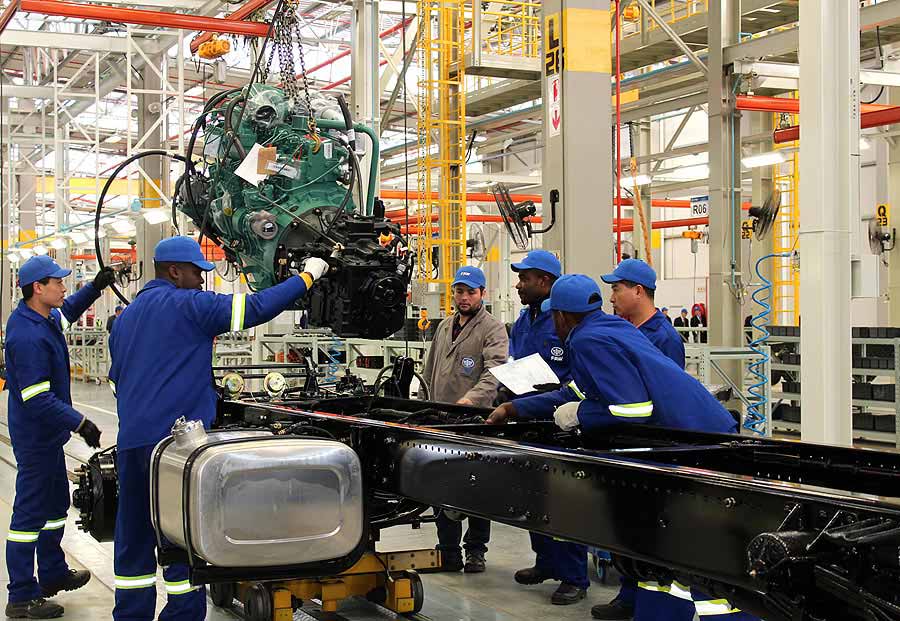 Vuk'uzenzele recently visited the IDZ and spoke to two investors. The first, Chinese company FAW, has been operating in the IDZ since 2014.
During the construction period, FAW South Africa created 300 work opportunities for the local community.  Since starting its formal production, 240 permanent jobs were created.
About 90 per cent of the employees working at the plant are South African.
Louis Liu, Assistant CEO and Plant Manager (PE) of FAW Vehicle Manufacturer SA, who was speaking through a translator, said the main products produced at the plant range from medium to extra heavy vehicles, including tractors, tippers, cement mixers and construction vehicles.
"Our total investment for the project was 80 million US dollars and the accumulated production in the plant has been over 3 000 trucks. Our products have been accepted gradually by our customers in South Africa. They are also sold to other African countries," Liu said.
The Discovery Health Medical Scheme's call centre is located in Zone 4. Walking through the open plan office, visitors can feel the energy of the young people at this centre.
The call centre, which started with a team of 50 call centre agents in July 2011, has grown to about 1 000 people.
"Our call centre makes up about 60 to 70 per cent of our workforce but we also have a collection team responsible for the collection of premiums, as well as a correspondent team, business teams and relationship teams," said Discovery Service Executive Ernie van Staden.
Discovery's capital investment in the facility was about R20 million.
Van Staden said the company is in the process of recruiting 140 people over the course of the next four months.
Coega Business Development Manager, Vuyokazi Gwabeni, said that in the 2016/17 financial year, Coega managed to achieve 38 percent SMME participation in the IDZ.
"We trained about 6 697 people and to date we have created 9 626 construction jobs in the IDZ. Since 1999, we have created 102 794 jobs and 92 583 people have been trained since inception," she said.
Moreover, 16 investors were secured, with a total value of R11.685 billion in the 2016/17 financial year.
The state-owned entity also has a youth development programme for learners who were not successful in passing maths and science in Grade 12. A total of 48 learners completed the programme in 2016/2017 financial year.
Other programmes that are implemented and funded by the Coega Development Corporation include a driver training programme, a bursary scheme for chemical engineering post-graduates, an internship programme and a youth leadership development programme.