Written by Bathandwa Mbola
International relations
President Jacob Zuma had fruitful official talks with Zambian President Edgar Lungu during his State Visit in Lusaka recently.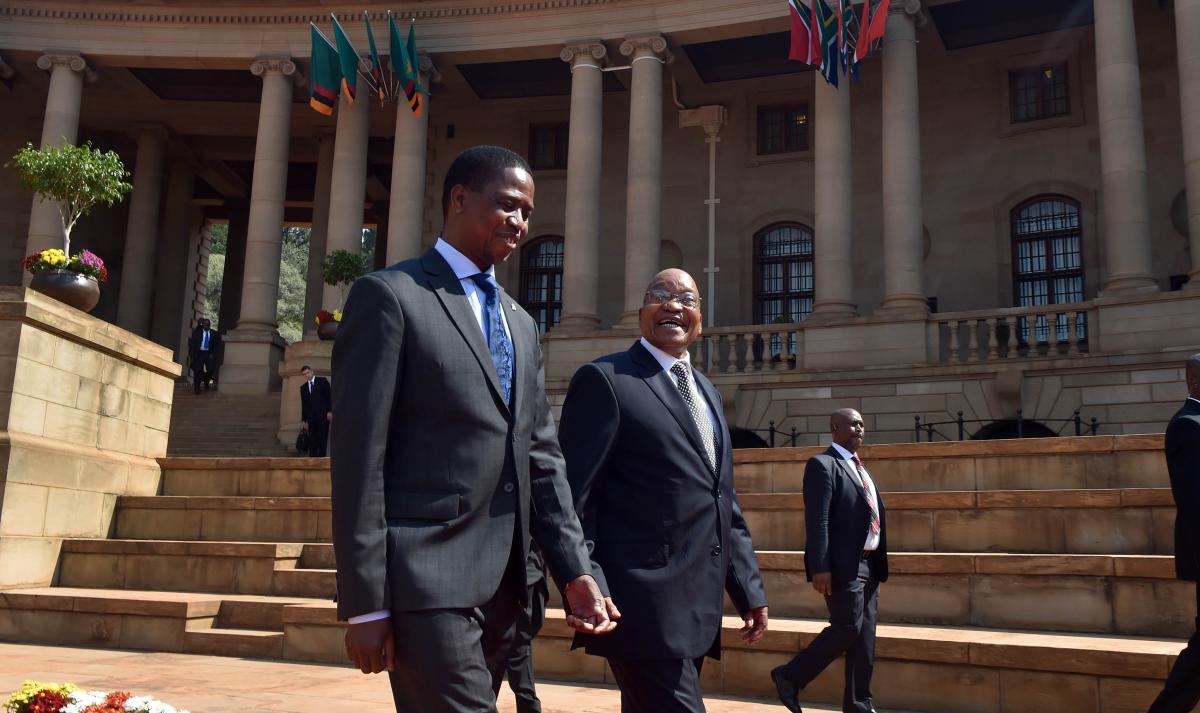 The visitprovided a platform for both President Zuma and President Lungu to deliberate on various issues of mutual concern as well as to deepen and strengthen bilateral, political, economic and cultural relations between the two countries.
"It was an important visit for South Africa as our aim was to review and strengthen the existing strong bilateral and economic relations between the two nations and we are all pleased with the outcomes of our talks," said President Zuma.
The most important highlight of the visit was the elevation of the structured bilateral mechanism between South Africa and Zambia from the Joint Commission for Cooperation to a complete Bi-National Commission (BNC).
The BNC will now be chaired by the two Heads of State.
President Zuma said the BNC would ensure that the two countries meet annually at the level of Heads of State.
"We believe that this would put the required impetus to the implementation of agreements.
"We have also over the years seen progressive expansion and deepening of our bilateral cooperation. To date, we have concluded over 20 agreements and Memoranda of Understanding covering a wide range of areas," said President Zuma.
He said the visit had also provided an opportunity to discuss and agree on various issues, particularly economic cooperation in priority sectors such as agriculture and agro-processing, mining and mineral beneficiation, energy, ICT connectivity, tourism, arts and culture, as well as the establishment of related industries and supportive infrastructure development.
The two Heads of State also discussed peace and security issues on the continent, particularly in the SADC region. They agreed to work together to advance the regional integration agenda, in particular peace and security of the region.
During the visit President Zuma also officially launched the Oliver Tambo National Heritage Site to honour and celebrate the legacy and centenary year of one of South Africa's most respected humanists, a liberation struggle stalwart and former President of the governing party, Oliver Reginald Tambo.
While exiled from South Africa during the apartheid era, Tambo lived in Zambia from 1965 to 1991.