The Department of Tourism is boosting efforts to ensure that tourists visiting the country don't worry about safety.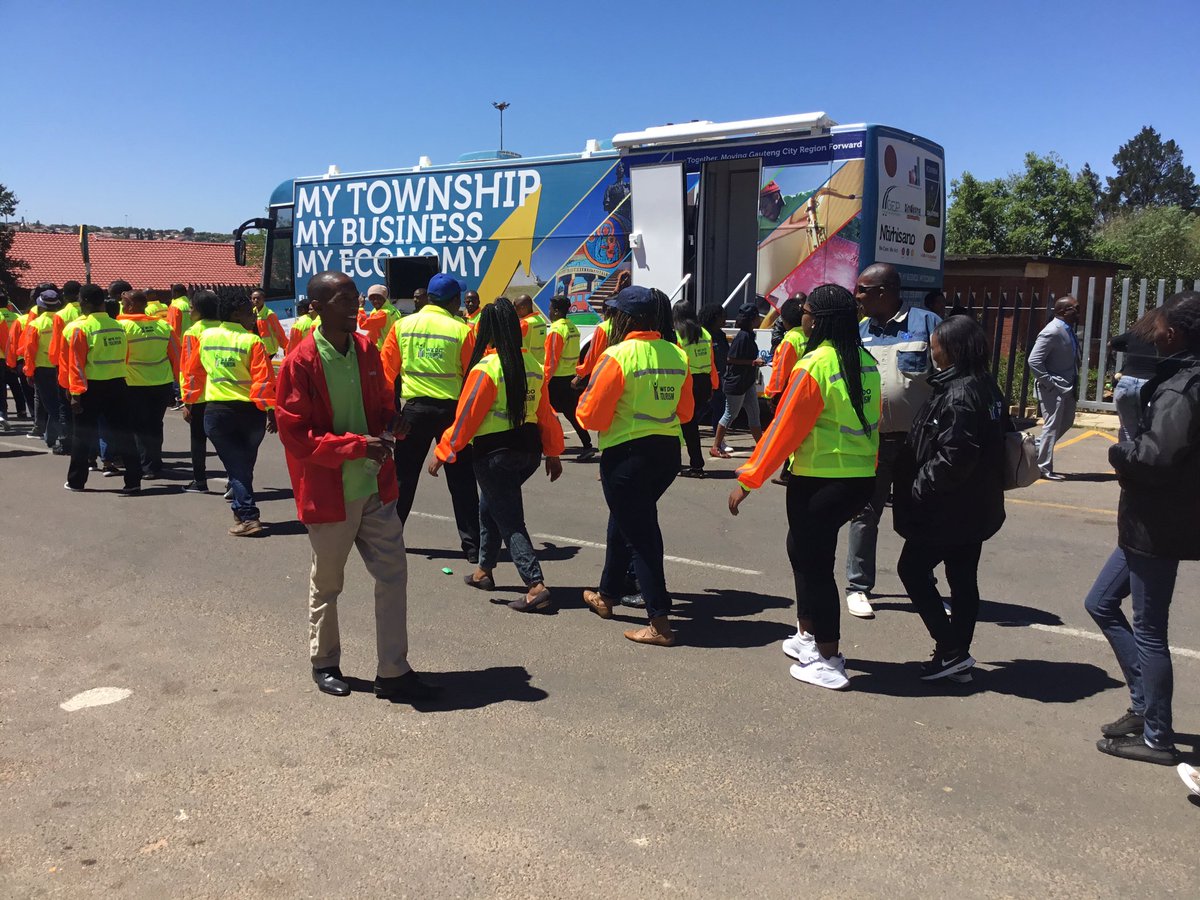 Tourists visiting South Africa can rest assured that they can safely enjoy their holidays, thanks to a R52.7 million Tourism Safety Monitors Programme.
Tourism Minister Tokozile Xasa launched the pilot programme in Gauteng recently. The programme places youth aged 18-35 in tourism hubs like Vilakazi Street in Orlando, Soweto, where they will ensure the safety of tourists.
The programme, which further aims to revive the township tourism economy, will also be rolled out to other provinces.
One of the East Rand Monitors, Ruben Tsime said the programme will be very beneficial to him.
"Before I was selected, I was volunteering but it was not working out, now I am employed because of this programme. The programme runs for three years and during that time we will get skills training."
The Department of Tourism said the initiative is part of its effort to fulfil the National Development Plan mandate which identified the tourism sector as a key to growing the economy.
 A series of crime incidents around tourism hotspots and some directed at tourists threatened the department's potential to reach its target of increasing tourists to Gauteng by five million.
Minister Xasa expressed the importance of increasing visibility around the hotspots to ensure that their targets are met, adding that South African Tourism must filter information to the man on the street.
The monitors will be linked to law enforcement agencies to allow seamless flow of information and engagement.
"The aim of the monitors is to create access to information, ensure safety in destinations while giving tourists quality services and experiences," Minister Xasa said.
Recruiting of monitors
Recruitment for the monitors started in June 2017. The criteria included youth with matric, good communication skills, ability to speak English and two African Languages, prepared to work shifts; and with no criminal record.
All recruited Tourism Monitors will be placed mostly in areas in which they reside. The placement areas are as follows:
Sedibeng – 35 monitors;
Johannesburg area (Vilakazi Street, Carlton Centre, Park Station and Red Bus) – 60 monitors and an additional 40 monitors which will be paid for by Johannesburg;
Ekurhuleni – 35 monitors of which 10 will be place at the OR Tambo International Airport;
Tshwane – 35 monitors; and
West Rand – 35 monitors.
While monitors will act as ambassadors, the Minister urged that they assist in developing a database of upcoming Small Medium and Micro Enterprise (SMMEs) Businesses in their areas of placement.
Monitors will also need to identify links in the value chain that may need improvement such as points for transportation in between the various attractions and traffic congestion points.
Domestic Tourists
The department said while it is targeting four million international tourists, it also wants to increase domestic tourism by one million in Gauteng.
"We all do tourism in very different ways, many people see it as an experience that is about travelling to foreign places but you can't experience things elsewhere if you don't start at home. We are encouraging people to start at home," the department's Deputy Director General Shamilla Chettiar said.
Developing the domestic tourism is seen as a way to address challenges such as seasonality, where there are dips in tourist numbers.
Tourism and the economy
Tourism is a significant and critical sector in South Africa's economy as it contributes to trade, sustains 700 000 direct jobs and is performing stronger than the other growth sectors. Despite the economic slow-down the country had recorded its 7th year of sustained growth in tourism.