Written by Hlengiwe Ngobese
The eThekwini Municipality's Dial-A-Ride initiative has made moving around the city much easier for people with disabilities.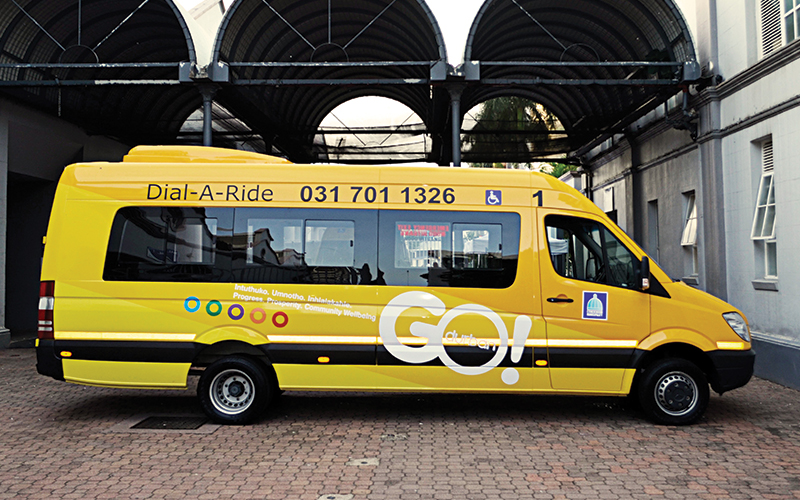 In a bid to ensure that people with disabilities make a meaningful contribution to the mainstream economy, the eThekwini Municipality has set aside R30 million for the operation and maintenance of specially-adapted buses.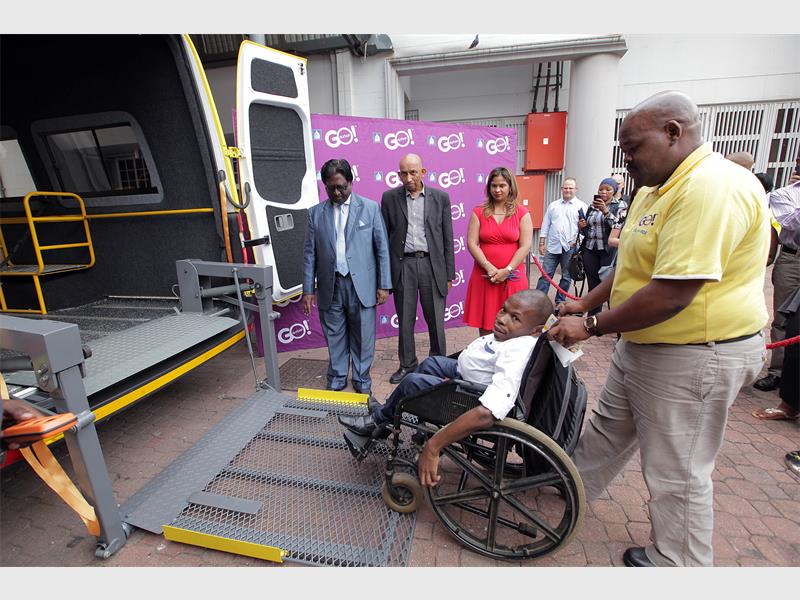 Through the Dial-A-Ride fleet initiative – introduced in 2011, commuters call a custom-designed bus to transport them to and from their workplace. The vehicles offer a demand-responsive public transport service for people with disabilities. About 4 000 people are registered for the service, with an average of
2 400 passengers a month.
The service is mainly used by wheelchair users and visually impaired people. eThekwini Transport Authority (ETA) Deputy Head for Public Transport, Mlungisi Wosiyana, said Dial-A-Ride was established to ease challenges faced by people with disabilities in accessing mainstream public transport services, like buses and taxis.
"The city introduced the service as an interim measure to address this challenge," he said, adding that the door-to-door transport service has been prioritised for people who need to get to work. It is also used during off-peak times to transport people to clinics and for social and religious trips. The buses can be hired and used to transport people with disabilities to special events.
The buses, which can accommodate between five and seven wheelchairs and people on crutches in fixed seats, have SABS-approved hydraulic lifts to ensure safety. Ten of the fleet's 12 vehicles are fully operational. The other two are only used when there is a demand. Because safety is of paramount importance, the vehicles' roadworthiness is regularly checked and the drivers have been given vehicle and passenger care training.
One of the Dial-A-Ride commuters, Sboniso Dlamini, who uses the service to travel to work every day, said the buses are a relief. "The drivers help us get into the bus and fasten our seat belts. With public taxis, we are not given even the chance to sit because taxi drivers are always rushing to pick up at the next stop," he said.