Opportunities
Human Capital is a key ingredient in the administration of DCS. This is a labour-intensive organisation whose ability to realise its Vision, Mission and Strategic Objectives is directly related to the extent to which it is able to have the RIGHT PERSONS, at the RIGHT TIME, doing the RIGHT THINGS.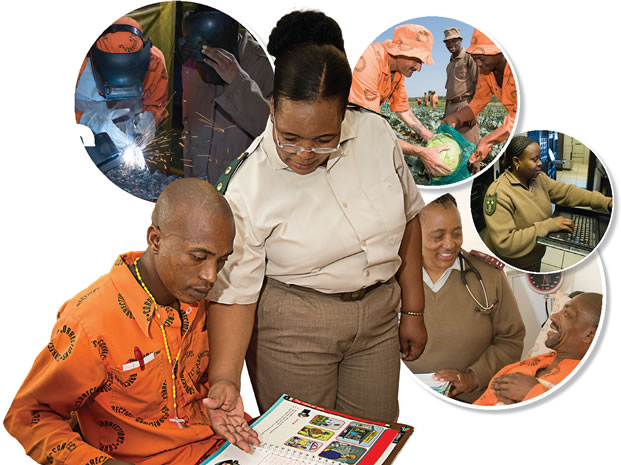 As part of its recently-launched Operation Hira campaign, the Department will be hosting Job Fairs as part of its ongoing efforts to intensify the recruitment of suitably qualified professionals to fill vacancies in the scarce and critical skills job categories in order to deliver on its mandate.
These Job Fairs will serve as a platform to highlight employment and career opportunities within the Department in the various professional fields of study.
The recruitment of these professionals will go a long way towards improving government's capacity to deliver services.
Through this intervention, the Department is also responding to the call by government to create employment and thereby contributing towards the reduction of unemployment in the country.
The Department is therefore hereby inviting potential candidates to attend the Job Fairs. During the Job Fairs, applications will be processed, and qualifying candidates will be taken through preliminary interviews.
The Job Fair will commence at 08h00 and conclude at 17h00 on both days. Kindly note that access will be limited to applicants with qualifications in the identified occupations.
Nurses (Operational Managers, Clinical – Primary Heath Care and General Professional Nurses)
Educationists (AET, Mathematics, Science, Life Science, technical subjects and IsiZulu)
Pharmacists
Clinical Psychologists
Chief Construction Project Managers • Artisans (Plumbers, Electricians, Welders, Boiler Makers, Fitter & Turners, Motor Mechanics, Painters, Upholstery, Bricklayers, Carpenters, Spray Painters, Wood Machinists, and Plasterers)
Artisan foremen (Carpentry, Plumber and Bricklayer)
Chief Artisans (Asset and Production workshop – Wood Machinists and Cabinet Makers)
Medical Officers
Social Workers
Employee Assistance Practitioners (EAP)
Technicians (Facilities)
Supply Chain Management Specialists
Legal Admin Officers
State Accountants (Financial Accounting)
Information Communication Technology Specialists (ICT)
Engineers (Civil, Mechanical and Electrical)
Internal Auditors (IT)
Occupational directed Education and Training Development Practitioners (HRD practitioners).
The dates, venues and contact persons of the Job Fairs are as follows:
10 - 11 November 2015
KwaZulu-Natal at Sevontein Correctional Services located at KwaMafunze, Elandskop, Pietermaritzburg
Ms D Nzama @ 033 845 7307
Mr T Somaru @ 033 355 7365
12 - 13 November 2015
Gauteng at Johannesburg Correctional Centre located at No. 09 Main Road in Meredale
Mr T Magagula @ 012 420 0172
Mr C De Bruin @ 012 420 0181
19 - 20 November 2015
Western Cape at Goodwood Management Area, Montaque Avenue, Edgemead
Mr J Groenewald @ 021 550 6014
Ms M Sanders @ 021 550 6059
23 - 24 November 2015
Free State/Northern Cape at Bloemfontein City hall, Corner Charles and Nelson Mandela Street, Bloemfontein
Mr L Bikane @ 051 404 0282
Ms M Dooling @ 051 404 0242
26 - 27 November 2015
Eastern Cape, St Albans Management Area, Old Cape Road, St Albans
Mr S Twani @ 043 706 7840/34
Ms L Tyibilika @ 043 706 7833/34
2 - 3 December 2015
Limpopo/Mpumalanga/North West at Jack Botes Hall, Corner Church and Bodestein Street, Polokwane
Ms R Letsoalo @ (012) 306 2038/9
Mr NC Gededja @ (012) 306 2028
All interested candidates with the required qualifications are welcome to apply and are invited to also take a tour of our various exhibition stalls. Interested candidates should bring their CVs, original copies together with certified copies of qualifications, driver's license and ID documents to the Job Fair.
People with disabilities, women and sports participants are encouraged to apply.