Access to quality education is set to get a major boost in 2016 as the Department of Basic Education (DBE) implements initiatives aimed at improving education.
Plans are underway to ensure that learners learn African languages in schools next year, as part of the department's plans to promote the use of African languages.
Minister Angie Motshekga said the Incremental Introduction of African Languages (IIAL) will be implemented across the country.
"The 2016 school year will see the department implementing two initiatives aimed at improving the quality of education.
"We are going to roll out a pilot for IIAL to promote and strengthen the use of African languages, by introducing learners incrementally to learning an African language from Grade 1 to 12. This will ensure that all non-African home language speakers speak an African Language," explained the Minister during an interview with Vuk'uzenzele.
Schools that previously only taught English and Afrikaans will offer and indigenous African language from Grade 1 next year.
So far the department has developed printed material and will be delivering Learner Teacher Support Material (LTSM) in the language chosen to all schools for the implementation of IIAL in 2016.
Introduction of Operation Phakisa ICT in education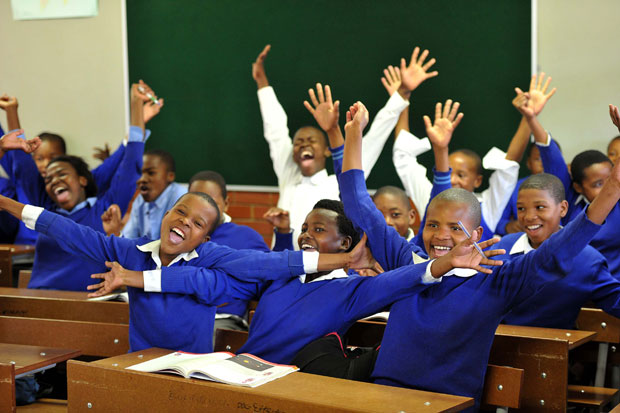 In October President Jacob Zuma launched Operation Phakisa Information Communications Technology (ICT) in Education.
Operation Phakisa is modelled around the Big Fast Results methodology that was first applied by the government of Malaysia to address its national key priority areas such as poverty, education, crime and unemployment.
It involves setting up clear targets and following up with an ongoing monitoring process, which makes the results public. Through this initiative the Malaysian government registered impressive results within a short period.
Minister Motshekga said the implementation of Operation Phakisa ICT will improve the quality of education and simplify some of the administrative processes.
"ICT will help us in many ways. It will help in the curriculum, at an administrative level, because at times getting administrative information is a big problem."
One of the benefits of an initiative like Operation Phakisa is the speed at which things happen. If it is implemented properly, it can speed-up the issuing of results.
"If we can do the Annual National Assessment (ANA) through the ICT we can have the results overnight, because if learners write exams using computers we will get real-time results."
ICT is a term that includes any communication device or application, including radio, television, cellular phones, computer and network hardware and software and satellite systems.
School infrastructure
To address the backlog of school infrastructure, especially in the predominantly rural provinces, the department will, under the Accelerated Schools Infrastructure Delivery Initiative (ASIDI), continue to eradicate the backlog in schools without water, sanitation and electricity and to replace those schools constructed from inappropriate material (mud, plankie and asbestos).
2015 National Senior Certificate (NSC)
The 2015 school year saw the highest number of candidates sitting for the Grade 12 exams, with over 800 000 candidates, 10 million question papers, 7 000 examination centres, 65 000 invigilators, 35 000 markers and over 100 marking centres.
Minister Motshekga said the increased number of candidates is an indication that government is making strides in making education accessible.
"The figures involved in this year's NSC examinations are remarkable. This is indicative of the fact that we are retaining more learners in the system and improving access to education."
Developing teachers for the future
Minister Motshekga said that last year her department focused its attention on teacher development.
"In a bid to ensure that we have the correct teacher, teaching the correct subject in front of the class at all times, we have embarked on an across the system teacher profiling exercise."
In addition, the department has relaunched teacher training centres.
"We have relaunched 131 fully functioning teacher training centres, of which 60 are fully ICT compliant thanks to the Vodacom Foundation's sponsorship.
"In order to develop teachers for the future we awarded over 14 349 Funza Lushaka Bursaries in the 2014 academic year alone.  During the year under review we appointed a record number of 3 875 qualified educators who are under the age of 30."
QUICK FACTS ABOUT ASIDI
129 schools have been completed to date:
92 in the Eastern Cape

20 in the Western Cape

six in the Free State

fi ve in Mpumalanga

three in Limpopo

two in the North West

one in the Northern Cape
School infrastructure:
499 schools have received water for the first time

425 schools have received decent sanitation for the first time

289 schools have been connected to elecricity for the first time