Written by Noluthando Mkhize
Human milk banks are quickly becoming a solution following calls to promote breastfeeding in South Africa.
The KwaZulu-Natal (KZN) Department of Health recently opened its seventh human milk bank at the Lower Umfolozi War Memorial Hospital in Empangeni.
A human milk bank is a storage, processing and distribution facility for donated human milk. The milk is usually used to help orphaned and sick infants and babies who live with guardians and therefore can't get milk from their biological mother.
The country has about 50 public and private hospitals that have human milk banks.
Speaking during the opening of the milk bank in KZN, MEC for Health Dr Sibongiseni Dhlomo said that no baby should be left vulnerable just because their mother cannot breastfeed.
"As a department we firmly believe that an investment in the health of children is an investment in the future of the nation. We have committed to do everything possible to provide all necessary help for babies in their first 1 000 days of life.
"Optimal nutrition during this period is critical to ensuring optimal child health, growth and development."
MEC Dhlomo said the KZN Department of Health is speeding up the establishment of human milk banks, which have been identified by the World Health Organisation as important in promoting breastfeeding to address childhood malnutrition and reduce neonatal morbidity and mortality.
He added that the establishment of human milk banks was a strategy to reduce infant mortality and came in response to the reality that some babies can't access breast milk from their biological mothers for various reasons.
Before the human milk bank programme was launched infant mortality stood at 4.7 per cent (August 2012), but by January 2013 the mortality rate was zero.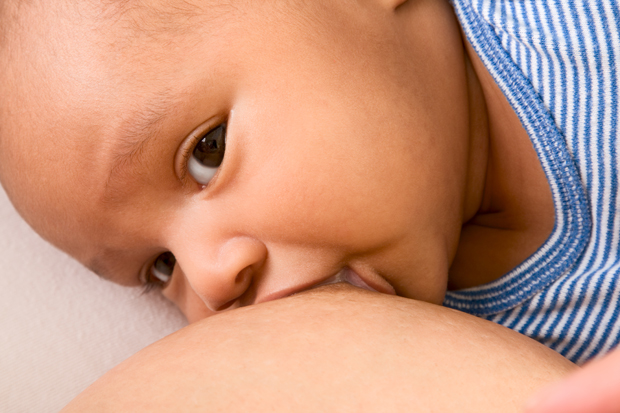 "Research has proven that breast milk is the perfect living food for infants as it meets the baby's nutritional needs. It also protects the baby against infections."
KZN has milk banks at Stanger Hospital, Grey's Hospital, Edendale Hospital, Newcastle Hospital, King Edward VIII Hospital and at Ithemba Lethu in eThekwini.
"Experience has also shown us that without breast milk during their first two weeks of life premature infants, especially those with a low birth weight of less than 1.8 kg, are left wanting for antibodies. They then become vulnerable to infections and diseases that results in hundreds of them dying," MEC Dhlomo added.
He said the decision to make Lower Umfolozi War Memorial Hospital the regional milk bank was to ensure that infants could benefit from the whole region, which consists of the uThungulu, Zululand and uMkhanyakude Districts.
MEC Dhlomo thanked the department's partners in health PATH International for facilitating the donation of human milk bank equipment to the hospital.
The equipment includes one human milk bank pasteurising system, portable universal power supply and one freezer.
Why breast milk is important
According to the Department of Health the colostrum, which is the first yellowish milk the breast produces for the first three or four days after a baby is born, is regarded as the first immunisation because it is rich in protective substances that are important to protect the baby from various infections.
The Department of Health recommends that a child be given breast milk from birth to six months as it provides most of the nutrients that the baby needs.
Vulnerable infants in healthcare facilities are those who are unable to suckle or whose mothers have underlying health issues that make breastfeeding impossible.
Human milk banks fill this gap by ensuring that breast milk is handled and donated in a controlled and safe environment.