Employment news
Future 100 – the new generation of business leaders crowned
Young emerging entrepreneurs, honoured in the Future 100 Programme are paving the way as business leaders in South Africa.
Future 100 is a partnership between the National Youth Development Agency (NYDA), the South African Youth Chamber of Commerce (SAYCC), the Sowetan and the Sunday World newspapers to encourage young entrepreneurs to start businesses.
The Future 100 Programme is in line with government's commitment to youth empowerment and falls within the NYDA's mandate to advance the economic development of young South Africans.

Thousands of young entrepreneurs between the ages of 18 and 35 years can be nominated or nominate themselves to participate in the Future100 programme under the theme "Discovering South Africa's 100 most inspiring young entrepreneurs".
The primary target of the programme is to identify young entrepreneurs whose stories and achievements will serve as inspiration for other aspiring entrepreneurs and to show them that where there is a will to succeed there will be a way.
Rising stars of entrepreneurship 
The top 100 young entrepreneurs were chosen from a pool of more than 5 000 candidates. The winners are encouraged to mentor, provide information, and lobby for increased business development for young entrepreneurs as ambassadors of youth entrepreneurship in South Africa.
Onesimo Ngumbela the overall-winner 
Owner of TravelStop based in Gauteng and Rocksolid Properties based in the Western Cape, was the overall winner and walked away with the CEO Award of R100 000. Onesimo is the manager of the Sandton-based company Travelstop. They specialise in events, conferences, car hire, accommodation and airfares.
With her motto of 'Dream big'!, Onesimo is also an entrepreneur, consultant and motivational speaker. She is widely recognised as one of the most dynamic woman of her generation in South Africa, especially in the Western Cape and Eastern Cape.
Rethabile Maimane 
Maimane owns and runs Golden Goose Catering & Cake Decorating in Welkom in the Free State. Superior performance is clearly a function of every entrepreneur who has a taste for success like Rethabile Maimane. Maimane started her company in 2003, which currently employs four people. The business started as a home-based small-scale enterprise, with an initial investment of R200 in 2003. It later grew into a full-time business as the demand for the cakes they baked for special occasions grew. 
day I make a hundred-fold more than the initial investment in 2003. I felt elated when I was told that I had made it to the top 10. It meant that I had achieved something significant. My peers see me as an inspiration," said Maimane. 
She said Golden Goose specialised in cake decorating, which used to be a whites-only domain. "We have diversified and are also offering decorations at functions and flower arranging," Maimane added.
Commending Maimane, South African Youth Chamber of Commerce president Thapelo Maleke said, "Superior performance is clearly a function of every entrepreneur who has a taste for success like Rethabile Maimane. She has an enormous amount of control over what she does and how much effort she puts into her own enterprise."
Felicia Buthelezi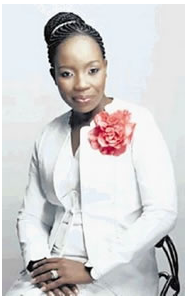 From 2003 to date, Buthelezi has won various awards from organisations such as the Business Women's Association, Zululand Chamber of Business, the Umyezane Award, Black Management Forum and the Black Business Quarterly.  Buthelezi's business, Fisokuhle Multi-Services, specialises in cleaning services, garden maintenance and safety and security.
Buthelezi has always believed in herself.  Growing up Eskhwawini she didn't have much to explore and was not exposed to the outside world. It was all about going to school and back home. "To make things worse, my parents were strict and against me having friends, so I only socialised at school. I am a first born with three siblings raised by both parents until 1995 when my mother, who was the bread winner of the family, passed away from an asthma attack."
After matriculating, Buthelezi moved to Ulundi to look for a job so she could look after her father and siblings. She worked as an administration consultant at Old Mutual and in 1998 registered with Southern Business School for a course in human resource management. "I had to grow up very fast. I had to be strong for my siblings and for myself. My road has never been an easy one. My dream started when I was transferred to Johannesburg, where I met a lot of successful women, most of whom were fearless and enterprising."
In 2002, Buthelezi registered her company and her business grew to a point where she had to resign from Old Mutual. She moved back to KwaZulu-Natal where she sought to contribute positively to ordinary people in her community, especially people who are referred to as under-privileged.
Buhle Dlamini 
Buhle Dlamini is founder and managing director of Young and Able cc. He is also a professional speaker and author of five books including The successful Young Entrepreneur.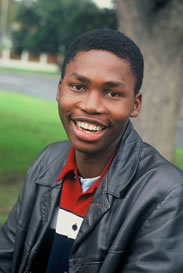 "Young and Able cc, is a business and personal development consultancy that has provided training and professional speaking services since 2003," said Dlamini.
"The recognition that came with winning the Future 100 entrepreneurs award has been a welcome boost to the business image. We have since grown our client base to include some of the top blue chip corporate companies, providing them with talent development services. Our reputation and track record has been our key to getting more business, but having won the Future100 entrepreneur award has helped me to be taken seriously as an entrepreneur."
The media exposure has led to other media exposure, which has boosted marketing of the company. "As a young entrepreneur you have to work extremely hard to be taken seriously in business and being recognised for your efforts as in receiving this award can give you an edge
My advice to other young entrepreneurs trying to make it in business is this: Be professional from day one! Take your craft seriously and your customers will take you seriously too. Also manage your business finances carefully by having proper procedures in place to manage cash-flow. And lastly, love what you do, since you'll be doing a lot of it. There is no point being in business doing something you are not passionate about, if you do that you are sure to struggle. So, if you love what you do and go for it, you are sure to win."
Ofentse Sebitlo with Andile Lungisa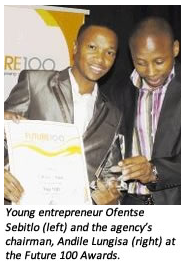 Young entrepreneur Ofentse Sebitlo (left) and the agency's chairman, Andile Lungisa (right), at the Future 100 Awards.
Twenty-eight-year-old Ofentse Sebitlo heads Montsamaisa Bosigo, a Mmabatho-based consulting firm that provides mostly small and medium enterprises with services such as bookkeeping, business and financial administration, business feasibility studies, due diligence facilitation, business plan development and legal compliance.
The company also helps with coaching and mentoring of aspirant merchants, local business managers and the education and training of business community members in information and communication technology. Their work has so far been endorsed by business industry leaders including the Small Enterprise Development Agency, Mafikeng Development Zone and Productivity SA.
Sebitlo says the award means a lot to him. "It is great to be recognised seeing that there were many applications and candidates that were reviewed," he said. 
He says there is always room for growth. "I would like to see Montsamaisa Bosigo working together and forming partnerships with bigger companies in future. The biggest challenge is funding. There are not enough institutions to turn to for funding," said Sebitlo.
Thamsanqa Maqubela
Maqubela is a special talent who is making his mark in the corporate sector by challenging the youth of South Africa to 'Be not afraid of greatness'.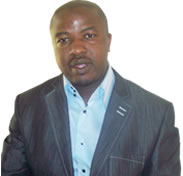 Maqubela is the founding chairman of Qhubela Holdings, which was established in 2002 and is situated in Kempton Park, Gauteng. Maqubela's 100% black-owned and managed company provides corporate clients with publication services, including design, layout and printing, copy writing, editing and proofreading; as well as with multimedia photography of various events, fulfilling strategy facilitation and team building, and corporate social investment and responsibility services.
He is also the Executive Director of the SA Graduates Development Association, a position he has held since November 2010. SAGDA is an authority in graduate empowerment in South Africa and has established relations with universities, SETAs, FE Colleges, private sector companies and many government departments through Maqubela's leadership. His quest is to provide work exposure to the 600 000 unemployed graduates in the county.
Qhubela Holdings' subsidiaries include Customer Care South Africa, the Intellectual Property Institute and the Codesa Museum. He is also reputedly an internationally recognised marketing specialist and scholar, with local and international awards and has a national marketing diploma (cum laude) from the Vaal University of Technology.
He was an exchange student at Australia's Charles Stuart University in 1995 and also visited the Korea Development Institute School of Public Policy and Management for an MBA on strategy and marketing in Seoul. Maqubela is currently completing a Master of Philosophy degree, majoring in political economy, with the Nelson Mandela Metropolitan University.
Kagiso Dumasi 
Kagiso Dumasi heads West Chauffeurs together with fellow young entrepreneur Sola Owoloja. They offer executive transport services, including point-to-point transfers and chauffeur drives, corporate and leisure services like venue-sourcing and bookings for functions, tours, the organisation of exclusive getaways and events, corporate road shows, concierge and VIP services, including qualified and specialised protection services or bodyguards.
West Chauffeurs was launched in January 2008 with the goal of becoming a formidable service-provider in the premium transport market. The company provides complete and professional management of outsourced travel desks or concierges within hotels, as well as drivers, tourist guides and vehicles matching the guests' and hotels' specialised needs.
The company's customer service concept and philosophy is to provide services for the discerning business and leisure traveller who expects comfortable, safe and elegant transport with tailored itineraries and tour options.
Tom-Ross Fortuin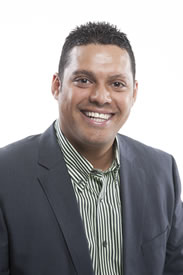 Fortuin leads TRF Sport, which started trading in August 2004 at his family home in Ridgeworth, Bellville, in Cape Town. The space was originally intended to be a third garage, but was converted into an office.
After spending a year in Scotland playing his favourite sport, cricket, for Stirling County, Fortuin returned to South Africa to pursue his passion and start his own business.
Fortuin says the primary nature of the business is buying, selling, distribution and manufacturing of clothing, promotional items, safety and sport equipment. The start-up funding was an inheritance from his late grandfather, which Fortuin chose to invest for his future, while contributing to employment and job creation in South Africa.
Today, TRF Sport, which is 100 per cent black-owned, employs 20 staff members, including two business managers.
Ashley Shaw
Ashley owns Lightspeed Word Press Development, a Cape Town-based web development studio specialising in building websites and social networks with WordPress and BuddyPress applications.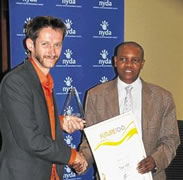 LightSpeed, which opened its doors in 2003 as a service- provider for specialised network support and computer hardware sales, has won its founder Ashley Shaw a Platinum Award in the Future 100 Entrepreneur Awards.
Shaw, who leads a core team of 11 developers in website development and related projects, said that in 2007, Light Speed Word Press Development had moved on to website development. Their clients have included MTN, Media24, the Mail & Guardian, the Democratic Alliance and Touchline Media.
Ismail Dhorat
Dhorat who founded Zyelabs in 2006, provides telecommunications-related consulting services in South Africa and abroad. In the area of web development, Zyelabs has provided services to large companies, including Kentucky Fried Chicken and Metro FM, as well as to religious organisations and online catalogues, mostly for retailers.
Significantly, Zyelabs was selected by the Innovation Hub as one of the emerging businesses run by young people to be included in the hub's incubation project, which helps rising or start-up ventures. The Innovation Hub - an initiative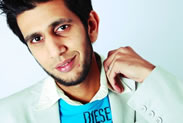 of the Gauteng economic development department and its business development corporation, Blue IQ is widely regarded as Africa's first internationally accredited science and technology park and is a full member of the International Association of Science Parks.
The hub, as a hive of innovation and knowledge creation, is linked to the fast-moving world of global inter-connectivity, providing a unique space for high-tech entrepreneurs, world-class businesses, academics, researchers and venture capitalists in an environment that promotes innovation.