Struggling to find jobs was not an excuse to live in poverty for a group of two young unemployed men and five women. Rather than sitting back and waiting for something to come their way, they decided to pull their resources together to start a co-op.
Zivuseni Agricultural Co-operative, which started off as a small egg-producing business, has since grown to become a successful mixed farming operation outside Nigel on the East Rand with laying hens, livestock and crops. 
Objectives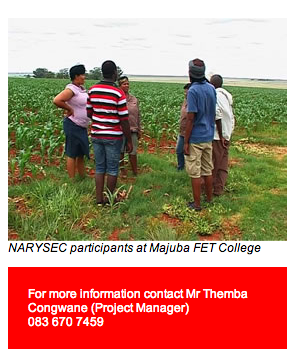 With support from the National Development Agency and the Department of Rural Development and with mentorship from Agri Gauteng, they are now well on the way towards becoming one of the most successful co-ops in Gauteng.
 "Our main objectives are to provide reliable services, to produce agricultural products that are affordable and of good quality, to create job opportunities and to develop skills through providing training opportunities," said Zivuseni project manager, Themba Congwane.
Zivuseni supplies eggs to Central Meat Butcheries in Nigel and Real Meat Butchery in Brakpan. In addition, the co-op sells livestock to different abattoirs and supply maize to AFGRI.
Excellent service
The members of Zivuseni realise that being part of a competitive sector is tough and to stand out from their competitors they have to provide excellent service and high-quality products at affordable prices. They ensure that their products are delivered promptly and in good condition and that their livestock are healthy. In addition, they encourage after sales feedback from their clients so that they can continuously improve their service.
Future plans include building a layered structure to accommodate about 20 000 chickens, employing more skilled workers, keeping up-to-date with the latest agricultural technology and increasing their livestock to at least 100 beef cattle and 300 sheep.
-Sekgabo Kedijang