These principles are:
de-racialisation of the rural economy for shared and sustained growth
democratic and fair land allocation and use regardless of gender, race and class
a strict production discipline for guaranteed national food security.
Economic growth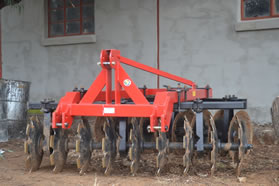 Land reform is a constitutional obligation and a political need. Successful land reform should therefore addresses unemployment, poverty, access to resources, economic growth and constitutional rights, among other things.
In terms of economic growth, the contribution of agriculture to the gross domestic product (GDP) has been declining for many decades. GDP is the total market value of all final goods and services produced in a country in a given year. (GDP is commonly used as an indicator of the economic health of a country, as well as to gauge a country's standard of living.)
Some say that in 1924 the contribution of agriculture to the GDP stood at about 24%. Since 1994 this had dwindled from around 4% to an estimated 3,5% today. However, the start of the decline occurred long before land reform was implemented.
Lack of support
While only 7,4 million hectares have been redistributed to previously disadvantaged South Africans since 1994, the majority of farms transferred were not performing at expected levels.
Studies have shown that several factors led to the poor performance. These include internal strives, locality, the nature of the land acquired, lack of experience and financial resources, and the poor level of post-settlement support to the new landowners.
It is widely believed that among these factors lack of support is the major cause of failure among emerging black farmers. But it is also important to note that there are several successful land reform stories.
To turn failing land reform projects into successful projects, the Department of Rural Development and Land Reform has established the Recapitalisation and Development Programme (RECAP). RECAP is, however, not only focused on previous land reform projects, it is also an integral part of newly acquired and redistributed farms. This is to ensure that RECAP is proactive in the land reform process.
Positive future
R1,3 billion was set aside for the RECAP intervention. In the Free State the programme has focused on recapitalising and developing 11 land reform projects. Nationally, the RECAP targeted 411 redistribution and restitution projects for recapitalisation and development, as well as the revitalisation of 27 irrigation schemes.
It is these Free State land reform projects in different municipalities that serve as examples, which give hope of a positive future for land reform.
The Red Meat Pilot project initiated in the Free State was set up to ensure that the participation of land reform beneficiaries is not confined to farming, but is extended to the whole value chain, which includes red meat.
In line with the RECAP approach, the department appointed Bloemfontein Abattoir to work with the farmers in the recapitalisation and development of these agricultural enterprises.
Following the involvement of RECAP, the farms listed below have been put into a much better position to achieve their agricultural potential, fight hunger and unemployment and stimulate black participation in the rural economy:
Valhope and Alma, Bethany
Wilgedraai and Smokkeldraai (in Xhariep district)
Mieliespruit 
Lower Maliki 
Kromspruit and Cecilia (in Mangaung Metropolitan municipality)
Zoopjeisfontein, Kromelboog and Roedeblom (in Thabo Mofutsanyane District).
Proper infrastructure is crucial for the success of agricultural enterprises. Most of these RECAP farms have met their infrastructure plans, developed in conjunction with the Bloemfontein Abattoir.
Job creation targets
The contribution of this initiative towards sustainable job creation is critical. The majority of these 11 farms have exceeded their job creation targets. For example, Lower Maliki's target was to create 30 temporary jobs and three permanent jobs. But rather they created 68 temporary jobs and secured the three permanent jobs. The farm Mieliespruit aimed at creating 30 temporary jobs (but has also created 68) and four permanent jobs, which it did. Zoopjefontein farm, now employing 10 temporary and eight permanent staff, provides milk to Woolworths!
Through successful recapitalisation and redevelopment programmes throughout the country, land reform can make a major contribution to the vision of vibrant, equitable and sustainable, rural communities, which among others is characterised by:
agriculture's contribution to the economy 
agriculture contributing strategically and significantly to new jobs created, as envisaged by the New Growth Plan, exceeding the 500 000 jobs envisaged
farmers engaging with government and other stakeholders as farmers, not as (white) commercial farmers and (black) perpetually emerging and or subsistence farmers.
This vision is possible. It is gradually and silently unfolding in the Free State.
-Eddie Mohoebi, Department of Rural Development and Land Reform