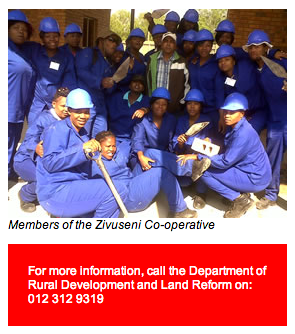 NARYSEC caters for youths between the ages of 18 and 35 in about 3 300 rural wards. It helps them to enrol at colleges for a period of 24 months to equip them with theoretical knowledge and practical skills so that they can find jobs, create job opportunities for others or respond to the development needs of their communities.
Puleng Buthelezi has been part of NARYSEC since its inception; she completed training in different skills at the Majuba FET College.
"Being part of the NARYSEC programme has changed my life drastically, it has minimised the pressures of funding my education, while the skills I have obtained will help me to improve my community" said Puleng.
Mapaselia Moloi, a NARYSEC trainee in electrical skills said the training would not only make him more employable, but will help him to support his family.
-Sekgabo Kedijang