July is Nelson Mandela Month, a time when people around the world celebrate the life of former President Nelson Mandela by doing small acts of kindness for those who are less fortunate.
In 2010, the United Nations General Assembly declared July 18 as the International Nelson Mandela Day to coincide with his birthday. The Mandela Day Campaign message also encourages communities to use 67 minutes of their time to care or support a charity organization or serve in their local community. The 67 minutes represent the number of years the former President fought for human rights and the abolition of apartheid.
Vuk'uzenzele went out on the streets to find out what ordinary South Africans think about this day and how they will be using their 67 minutes to help others, following in the steps of the international icon.
Victor Mokaba
Nelson Mandela Month is when we take the time to acknowledge and celebrate the legacy that former President Nelson Mandela created to unite South Africans and foster the spirit of Ubuntu in our hearts as South Africans. As a way to do good for others and follow in the steps of the world icon, my friends and I have been running a small-scale donation scheme. We collect clothes, tinned food and blankets from our friends and families and then donate them to charity organisation just before winter begins. At one stage we managed to donate 22 bags full of items that we had collected. We do this throughout the year.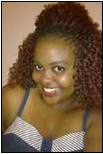 Nontobeko Mkhize
This day means bringing the rainbow nation together all races. It's a day to show love and give to those who are less fortunate than us. For Nelson Mandela day I plan to visit the nearby children's home in my area.  Just to lend a hand and assist where I can. I plan to do this on weekends too because it should be Nelson Mandela day every day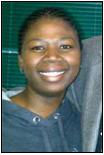 Christina Mashobane
Mandela Day reminds us of the selfless acts of our heroes. People died so we could have the opportunities that we have today. The day reminds us to reflect on how far we have come and strive to give back and  work together as a nation to accelerate the strides that have already been made. Mandela Day represents a day when we forget about ourselves for more than hour and help those less fortunate. It is a day to be  grateful and strive to give, not always in monetary terms but with time, with kindness and gratitude every single day. I will be volunteering at an Old Age home as we tend to forget about the elderly.
Yadhana Jadoo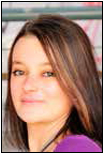 Every now and again greatness in a human being graces the earth. These are people who impart their wisdom so that the human race can carry on living without hate or ego. That is Mandela for me. A human being we should all learn from.
Cecilia Haak
While it is great that we have "Mandela Day" every year, I believe we should be giving back to society every day. Every day should be "Mandela Day", not just 18 July.
Annelie Vermeulen
Mandela Day asked us to give just 67 minutes of our time to serve others - 1 minute for each of the 67 years Madiba spent serving all South Africans to make our country a better place. We should be doing more.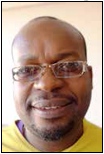 Thabo Moeng
Mandela Day to me renews the inspiration I get from what he has achieved as a person and a selfless leader. It is a day I strive to copy what Tata did and contribute to bringing change to the people and the beautiful country we live in.