Then Kelopegile Eliazar Magopane held her baby girl Zodwa for the first time eight months ago, she couldn't wait to take her home for the whole family to celebrate her arrival.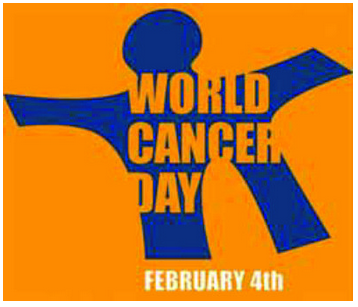 However, her joy was shortlived. Instead of watching Zodwa play with her four siblings at their home at Thembalihle in Gauteng, Magopane spends most of her time at the hospital visiting her daughter.
Zodwa was admitted to Chris Hani Baragwanath Academic Hospital in July 2012 after being diagnosed with neuroblastoma, a rare type of cancer that occurs mostly in infants and young children.
It is a solid tumour (a lump or mass caused by uncontrolled or abnormal cell growth), which is formed by special nerve cells called neuroblasts.
Normally, these immature cells grow and mature into functioning nerve cells but in neuroblastoma they become cancer cells instead.
Although neuroblastoma sometimes forms before a child is born, it usually isn't discovered until later, when the tumour begins to grow and affect the body.
Zodwa is among those admitted to the newly built Paediatric Oncology Ward, recently opened at Chris Hani Baragwanath, for children suffering from various forms of cancers.
The two wards, 43 and 44, each has 20 beds and caters for children from zero to 19 years of age.
The children admitted here are not only from Soweto but also come from peripheral hospitals, other provinces and even neighbouring countries like Swaziland and Botswana.
The children receive services, which includes counselling, chemotherapy and blood transfusions.
The wards have a duty room, treatment room, nurses' station, isolation room, counselling room, as well as play and dining areas.
Through the assistance of the Childhood Cancer Foundation of South Africa (CHOC), which unveiled the new wards, the hospital also provides accommodation, food and transport to patients and their parents.
CHOC helps the parents out by putting them up in fully furnished rooms so they don't have to travel long distances to visit their children in hospital.
The accommodation is a few kilometres away from the hospital in Diepkloof and transport is provided every morning and afternoon.
Magopane says she finds comfort in the support she receives from hospital staff whenever she is feeling down about her daughter's illness.
"I used to ask myself why me but then I console myself when I see other parents with kids in the same situation as Zodwa. The support from nurses also helps me a lot. If I'm not feeling well, I'll sit down with them, pour my heart out and they comfort me," she adds.
Ward operational manager Sylvia Nonhlanhla Mdluli acknowledges the improvement from the old ward, which had one TV room that was shared by all the patients. In the new wards, there is a TV in each cubicle.
"It's motivating to work in an environment, which is conducive. The procedure room is very calm and has beautiful walls.
"The old ward was overcrowded and became smaller by day. We really needed the counselling room because most of the time we break the news (to the parents) and … need to calm them down," says Mdluli.
Chairperson of CHOC Johannesburg Nagm Azar says the foundation chose to assist the hospital instead of constantly complaining about the conditions there. He urged the public to get involved in organisations such as CHOC by volunteering their time or money.
"You can help partner with our doctors, nurses and government to increase the longevity of these children. We must take that stand," said Azar.
According to CHOC, in South Africa one in 600 children is affected by cancer before the age of 16.
The encouraging news is that if diagnosed early, 70 per cent to 85 per cent of children can be cured.
Childhood cancers require special paediatric treatment, including chemotherapy, surgery or radiation, by a paediatric oncologist.
In South Africa, less than half of the children are diagnosed early enough and reach a treatment centre in time.
Many are diagnosed too late with an advanced stage of cancer - when treatment has a smaller chance of success - while half are never diagnosed, meaning they receive no treatment.
If you would like to make a difference this World Cancer Day, which is commemorated on 4 February, contact CHOC on 086 111 3500.