The South African Social Security Agency (SASSA) has begun the third phase of its campaign to re-register recipients of social grants.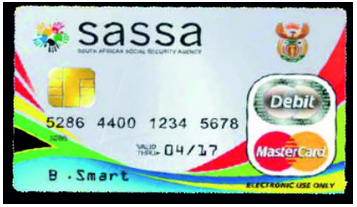 Those who receive social grants have to reregister on the new biometric-based payment system to receive a new SASSA payment card. The card is convenient, easy to use and allows people to get their social grants from an ATM, cash pay point or retail store.
The first phase targeted people who receive their grants at a cash pay point, while the second phase targeted those who receive their grants at a post office.
SASSA has set aside January to March 2013 for the third phase, which aims to re-register people who receive their social grants through banks. The agency says it has issued letters to those who receive social grants, explaining their individual dates for re-registration.
"Beneficiaries are requested to visit sites on the specified dates, so as to minimise long queues, congestion or over-crowding.
"Beneficiaries are reminded not to panic, spend the night at re-registration sites or visit the sites on dates that they were not allocated," SASSA said.
SASSA will visit sick and frail senior citizens over the age of 75 to help with their reregistration.
SASSA spokesperson Paseka Letsatsi said the aim was reduce the burden of senior citizens having to travel long distances to re-register at the agency's sites. "We are trying to make life simple for them," he added.
Senior citizens who are over the age of 75 and are sick or frail can call these numbers: 0800 601 011, 0800 600 160 or 012 400 2322. They will then be contacted by a SASSA employee who will make an appointment with the senior citizen before going to re-register them in the comfort of their home.
Those who have lost their SASSA payment cards or do not have a personal information number (PIN) code are requested to visit their local SASSA office for assistance.
SASSA has urged beneficiaries not to hand over their payment cards or reveal their PIN codes to anyone, even family members. A customer care toll-free number is available for beneficiaries to call for help.
For more information contact SASSA on 012 400 2000 or the Grants Helpline on 0800 601 011.