Written by Samona Murugan
South Africa's R9-billion Jobs Fund, announced by President Jacob Zuma in his State of the Nation Address of 2011, has launched its third call for funding proposals.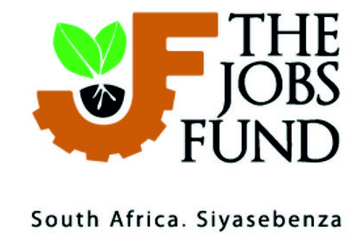 The fund, which aims to help the government create 150 000 jobs by 2015, has to date approved funding for 54 projects and initiatives totalling a massive R3 billion.
The Jobs Fund, managed by the Development Bank of Southern Africa and supported by the National Treasury, aims to tackle the country's unemployment problem by finding new ways of doing business that create new, permanent jobs in South Africa.
The intention of The Jobs Fund is to co-finance projects by public, private and non-governmental organisations that will significantly contribute to job creation.
The third call for proposals is a request for applications from initiatives in the enterprise development and infrastructure investment categories.
Enterprise development initiatives are those that develop new commercial approaches to long-term job creation in ways that combine profitability and high social impact.
This includes initiatives that can act as channels of support for smaller enterprises or benefit them indirectly.
Infrastructure investment initiatives include those that provide important missing infrastructure that creates trading opportunities, improves access to markets, boosts the business environment for enterprises and sparks employment linked investment.
Who can apply?
The fund will consider co-financing application proposals from private companies, non-government organisations, government departments and municipalities.
How to apply?
Guidance on how to apply and an online form can be found on The Jobs Fund website - www.jobsfund.org.za
You can register on the website to create an application and can work on your application online until the closing date. Applications will close at 5pm on 15 March 2013.
Application eligibility and criteria
Some elements applications should include are innovation, a clear indication of how jobs will be created, as well as show that significant results will be met through a Jobs Fund grant.
A full list of the eligibility and impact criteria can the downloaded from The Jobs Fund website.
Application process
There will be a two-stage application process. In stage one the applicant submits a concept application. This is assessed against all applications in that funding window or category. If the application is successful, the applicant is invited to submit a full application in the second stage for consideration. Only if the applicant competes successfully in the second stage will a grant be allocated. All funding decisions are made by an independent Investment Committee.
How long will it take to process an application?
The assessment of applications starts on the day that the call for proposals closes. The fund has set a target of 110 days for the full assessment process, however those applications that are not eligible will be informed by day 15.
Those who did not make it past the first stage should know by day 55 and those who are not successful at the second stage will be informed by day 110.
For more information on the Jobs Fund, contact us on: Website: www.jobsfund.org.za; Call Centre: 086 100 3272