The National Empowerment Fund (NEF) has to date approved R4.5 billion in funding for black entrepreneurs in different sectors of the economy.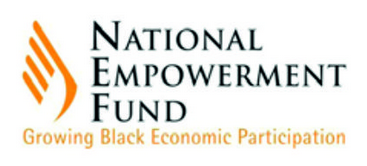 In its funding model, the NEF has developed finance products ranging from R250 000 to R75 million for black entrepreneurs wanting to start new businesses or grow existing ones.
The NEF is one of the 14 agencies under the Department of Trade and Industry established to promote and facilitate black economic participation by providing financial and nonfinancial support to black empowered businesses.
The NEF provides finance for rural and community development initiatives, conventional entrepreneurship, franchising, procurement funding, expansion capital and acquisitions. One aspect that sets the NEF apart from others who provide finance is its on-going support to recipients of the agency's financial backing.
Accessing funding
Like any other institution giving finance to people, the NEF has procedures that need to be followed by applicants.
Below are the steps to be followed when applying for funding from the NEF:
Register a business.
Draw up a business plan. (It should include all the documents listed on page 3 of the application form that is available at NEF offices.)
Get the application form from any NEF office or from the website and fill it in.
Submit the business plan and application form at any of the NEF offices, online or by post.
Your application will be assessed by the NEF and if it is successful funds will be allocated to your business.
Types of funding provided by the NEF
Entrepreneurship finance for starting a new business: R250 000 – R10 million.
Procurement finance for tenders and contracts: R250 000 – R10 million.
Franchise finance for pre-approved franchise licenses: R250 000 – R10 million.
Expansion capital for growing an existing business: R 250 000 – R10 million.
Project finance for participation in green field projects: R5 million to R75 million.
For more information about the NEF visit the website - www.nefcorp.co.za, call 0861 843 633 or 011 305 8000 or email: info@nefcorp.co.za