Written by Nawhal Kara-Foster
Youth matters
This year the National Youth Development Agency (NYDA), in partnership with the South African National Council on Alcoholism and Drug Dependence, will step up efforts to tackle drug and alcohol abuse among the youth.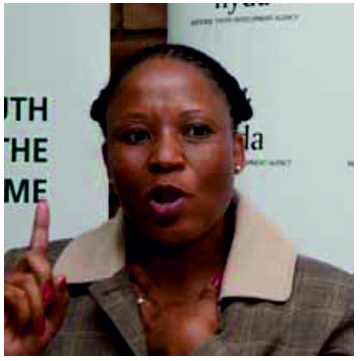 The NYDA funded the Drug Rehabilitation and Awareness Project, which will be implemented in the Western Cape and Northern Cape, provinces where substance abuse is rife. The project aims to train 700 peer counsellors from 35 schools in these provinces to refer learners in the early stages of substance misuse or abuse for professional counselling.
The peer counsellors will also conduct on-going drug awareness and prevention campaigns. In the Western Cape, 520 peer counsellors will lead the campaign at 26 schools in Khayelitsha, Mitchells Plain, Athlone, Bellville and Paarl. In the Northern Cape, 180 peer counsellors will provide guidance against drug and alcohol abuse to learners at nine schools in Kimberley.
"Drug abuse remains one of the critical challenges facing South Africa. The NYDA identified the challenge of substance abuse as the scourge that continues to ravage the families and communities in our country.
"Young people often want to seek help for their addictions but don't know where to go or how to begin the recovery process," said the NYDA's executive manager for national youth service and skills Nthuseng Mphahlele.
During 2012 the NYDA, in partnership with Gauteng Departments of Social Development and Community Safety and the Tshwane Metro Police, also launched the Gauteng Youth Drug Rehabilitation and Awareness Project in Hammanskraal.
The project aimed to address escalating drug abuse and crime among youth in rural areas, as well as intensify awareness ahead of the festive season. The project provided rehabilitation to 28 young people from the Temba community in Hammanskraal, who had committed criminal acts.
These youth ambassadors have undergone treatment, including aftercare rehabilitation as a way of integrating them back into society. They are currently serving as community ambassadors for substance abuse campaigns in schools, local dialogues and door–to-door campaigns.