Written by Samona Murugan and Noluthando Mkhize
The 2012 National Senior Certificate exam results showed an increase in the national pass rate, indicating that efforts put in place by the Department of Basic Education are bearing fruit.
The national pass rate for the matric class of 2012 was 73.9 per cent, an increase of 3.7 per cent from the 2011 results.
Limpopo, despite facing challenges with delays in the delivery of textbooks, produced the highest number of top achievers in the country, with 15 of the 27 best performing matriculants coming from the province.
The province also achieved a 66.9 per cent pass rate in 2012, up from 63.9 per cent in 2011.
Ponani Mabunda, who matriculated from Nkwangulatilo Education Centre in Giyani, is among those in Limpopo who excelled, bagging seven distinctions. She attributed her success to her school and parents.
"I give the thumbs-up to our school because we had everything that a Grade 12 learner should have and more. My parents also supported me and made sure they provided a conducive environment for me to study in so that things like TV didn't disturb me," she explained.
Mabunda got distinctions in Xitsonga, English, mathematics, life orientation, agricultural sciences, life sciences and physical science. She intends to study medicine at the University of Stellenbosch.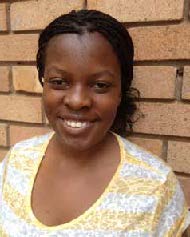 Belinda Likhwaimana, 18, from Thengwe Secondary School in Mutale, Limpopo also achieved seven distinctions.
"I worked very hard from the beginning of the year until the last day of our exams. I never had time to play as I attended morning classes, afternoon classes and special classes on Saturday and Sundays just to make sure that I got distinctions in all subjects," she said.
With distinctions in accounting, economics, mathematics, physical science, Tshivenda, English and life orientation, the teenager said she is ready to face new challenges at the University of Cape Town, where she will study for a Bachelor of Commerce (Accounting) degree.
On the other end of the country, 18-year-old Nondumiso Mkhize of Nkungumathe in Nkandla, made her school, village and family proud by getting distinctions in mathematics, English, isiZulu, life orientation, physical science, geography and tourism.
She has been accepted at the University of KwaZulu-Natal to study medicine.
"Since I was young I was always the one looking after people at home. This is what drove me to want to pursue medicine," said Mkhize. She comes from a family of 11 and her grandmother is the family's sole supporter thanks to her state pension.
"I have had to rise above many challenges. It was hard going to school and not having the correct books.
"At times there was no food at home. I became determined to achieve my goals and look forward to the future," she said.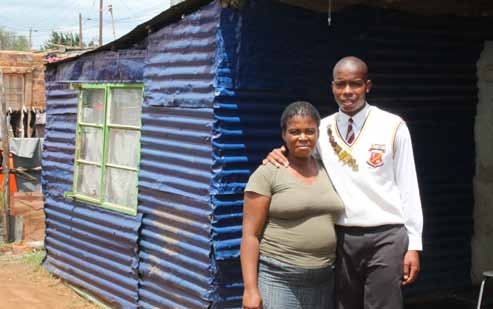 Eric Moloko, meanwhile, made Mpumalanga proud when he achieved distinctions in all his subjects.
The 18-year-old excelled in isiZulu, English, mathematics, life orientation, electrical technology, engineering graphics and design, and physical science.
Moloko, who lives in a three-room shack in Mhluzi township, with his mother and two siblings, was abandoned by his father when he was young.
"I want to send a message to young people out there that regardless of the conditions and situation you come from, it is possible to be an achiever just like me," he said.
Moloko's proud mother, Elizabeth Shabangu, 41, works at Steelcrest High School in Middelburg as a cleaner. "He promised he would study hard so he could get a good job, buy me a house and get me out of the shack," she said.
Moloko has received a bursary from the Exarro mining company to study mining engineering at University of Pretoria.