Written by *Nawhal Kara-Foster
Youth matters
South Africa will play host to the International Youth Work Conference on Education and Training of Youth Workers from 18 to 20 March 2013.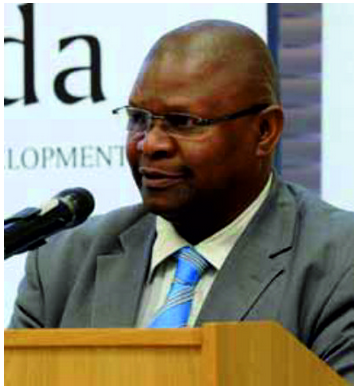 The conference will provide a platform for researchers, policy makers, government, academics and students to come together and talk about the importance of promoting and formalising youth work as a profession.
The international conference will be hosted by government in partnership with the Commonwealth Africa Regional Centre, the University of South Africa (Unisa) and the National Youth Development Agency (NYDA).
Investment in youth programmes is a necessity for South Africa, said Deputy Minister for Performance, Monitoring and Evaluation Obed Bapela.
"We need, as South Africa and the African continent, to really put in resources to invest in preparing these young people for their bright future. The youth are assets who will take the country forward and ensure that there is growth and development.
"If we don't do so, they are going to be too costly and are going to be a cost to society. Instead of developing the country, government will have to give them social grants, this is not how we want to develop our society."
African leaders needed to set aside more money for youth programmes to equip young people for their future, he added.
Deputy Minister Bapela said that ignoring the plight of youth workers will have severe consequences in the decades to come.
Currently, only six universities in South Africa offer a 'youth work' qualification.
By formalising youth work as a profession it is hoped that education, training, increased research in youth development and the mastery of specialised knowledge will be achieved.
For its part, the NYDA is committed to facilitating skills and training programmes like the Education, Training and Development Practices Sector Education and Training Authority (ETDP SETA) accredited programmes for prospective youth workers and youth development foundations. The demand for these programmes continue to grow.
According to NYDA CEO Steven Ngubeni, the agency will be instrumental in creating a Youth Work Profession Council. The council will ensure that a code of ethics is developed and adhered to, youth workers are registered on a comprehensive database, youth workers receive continuous development, occupations are developed for the different levels of youth workers and career paths are developed.
Unisa's principal and vice chancellor Professor Mandla Makhanya said Unisa recognises the need for higher education institutions to promote youth work as a profession and has backed the creation of a Diploma in Youth Development.
"Enrolments for this diploma come from many countries on the African continent and it is our hope that participation and enrolments will increase, especially once the profile of youth work is raised through the intended conference," he said.
*Nawhal Kara-Foster works for the NYDA.
For more information on the conference contact the NY DA on 0800 52 52 52.