A gap in the mobile catering market has been targeted up by a budding entrepreneur.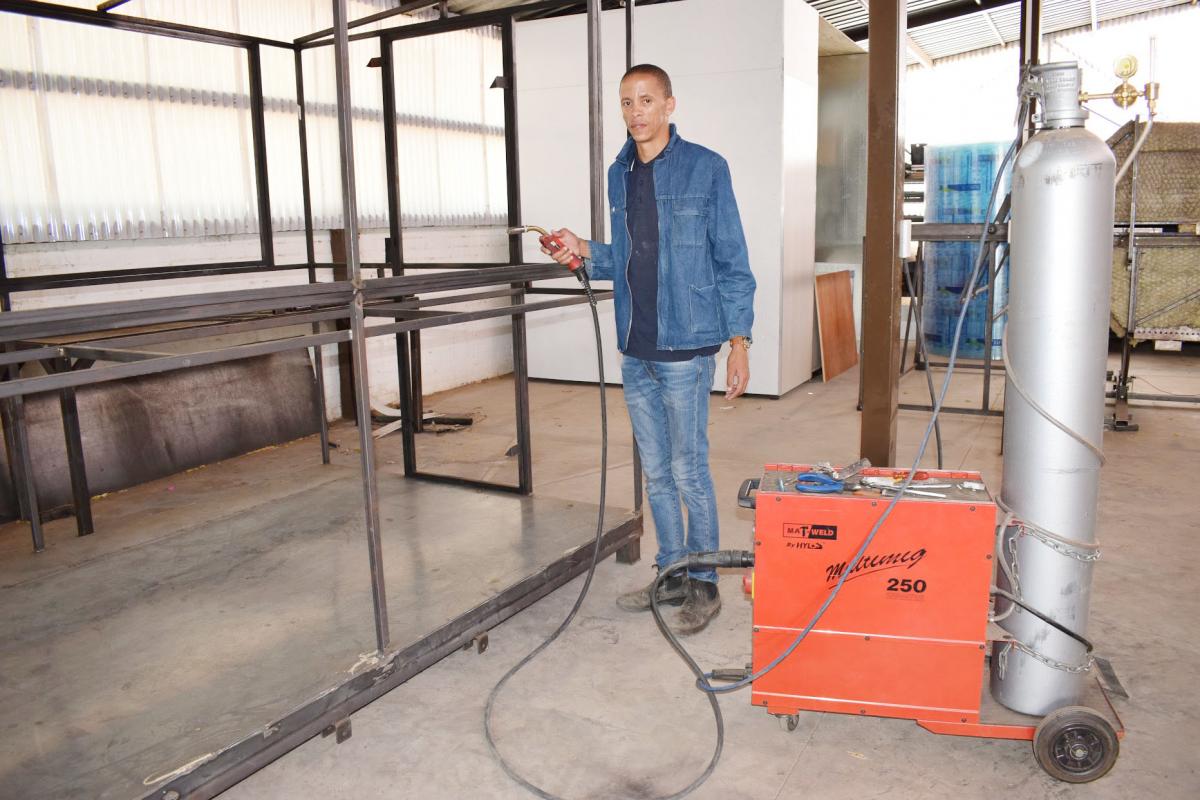 Civil engineer turned entrepreneur Itumeleng Leepile from Thaba Nchu, in the Free State, saw a gap in the market to make mobile units such as kitchens, toilets and butcheries.
" No one makes mobile units in the Free State. I was inspired to help out other small businesses, like mine, which are in the catering sector," he said.
Leepile believes his products have helped small catering companies become more effective and efficient.
The company has four employees and five interns.
"Students struggle to do the practical training they need to get their diploma. This is my way of helping them get their qualifications on time," he said.
When Leepile started the company he did not have money, but this did not squash his passion.
"I told myself that I just needed to use my brain to get a space where I could work."
Although Leepile hasn't received funding, he is grateful for the support he has received from the SEDA Agriculture Mining and Tooling Incubator (SAMTI) at the Central University of Technology.
SAMTI is a business incubator for small, medium and micro enterprises in  the mining and agricultural tooling sectors.
"I'm proud to say that I would not be where I am today if it wasn't for them," he said.  
He hopes to grow his business.
"We are looking forward to opening branches in other provinces" he said.
Leepile said an entrepreneur must be prepared to work hard.
 "An entrepreneur's drug is success. As an entrepreneur, I'm addicted to success.  I decided a long time ago what I want to be and how I'm going to do it."