Sport, arts

&

culture
A national sport and cultural tournament aims to keep the country's senior citizens active and healthy.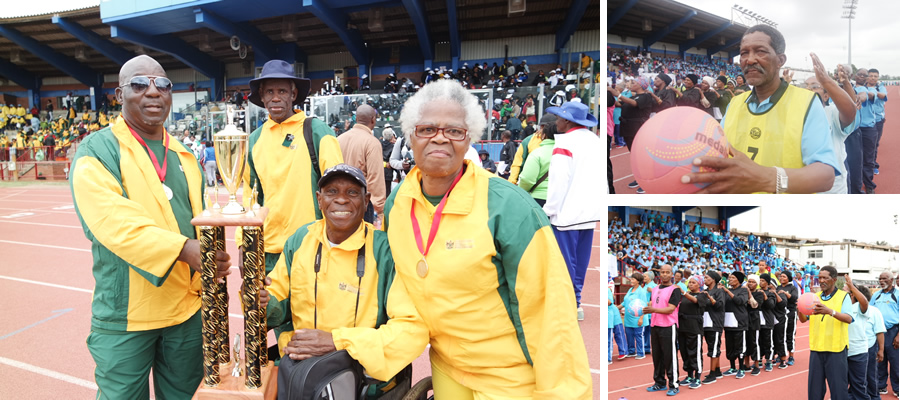 Senior citizens from KwaZulu-Natal (KZN) took top honours at this year's National Golden Games which were held at the Kings Park Stadium in Durban recently.
The 2017 Golden Games, held under the theme Older Persons Moving South Africa Forward, encouraged senior citizens to be active and lead a healthy life. The games, which included soccer, athletics and a fun walk, were part of a series of events that included cultural activities.
Delani Mazibuko a participant in the games said the Golden Games help fight social ills and keep senior citizens healthy.
"Today we are showing the world that you can keep your body healthy by excersing no matter your age," he said. Minister of Social Development Bathabile Dlamini attended the event with Deputy Minister Hendrietta Bogapane-Zulu; KZN Premier Willies Mchunu; Arts, Culture, Sport and Recreation MEC Bongi Sithole-Moloi and Social Development MEC Weziwe Thusi.
Although KZN was the winning province, all participating provinces were rewarded for  encouraging a spirit of fun, rather than competition.
Premier Mchunu praised the country's older persons for participating. "We thank senior citizens for responding to the government's clarion call for them to live an active and healthy life. We also appeal to those who abuse our elderly, in any form, to cease doing this."
"We are always humbled by the dedication and commitment to achieving desired results," he said. 
Did you know?
Over two million older persons receive old age grants, to the value of R3.8 billion.