Local Government
People in KwaZulu-Natal no longer have to compete with livestock to access water thanks to new infrastructure provided by government.
Over 100 000 people from previously disadvantaged communities in the Umuziwabantu Local Municipality in KZN will soon enjoy an uninterrupted supply of clean water. This follows the recent launch of the Weza Water Treatment Plant.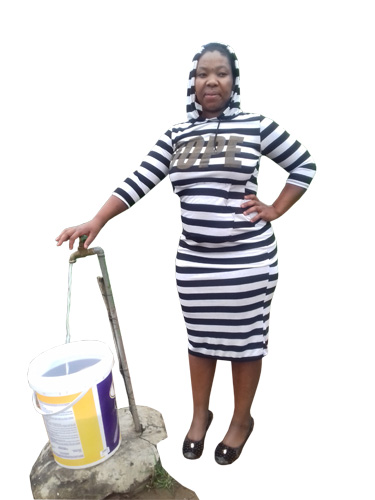 Acting MEC for KZN Co-operative Governance and Traditional Affairs, Dr Sibongiseni Dhlomo, launched the R15 million water treatment plant which forms part of government's Comprehensive Rural Development Programme. The programme aims to tackle under-development, food security, unemployment, poverty and other social-ills. 
"This is real development and our people are extremely happy for they will now have access to clean water 24/7" said MEC Dhlomo. "We have restored their dignity and we will not rest until we have  universal access to basic services in this province," he said.
MEC Dhlomo said almost 90 percent of households in the province have access to clean water.
"This bears testimony to government's commitment to ensuring a better life for all citizens," he said.
The plant purifies about two million litres of water a day and will improve water services to the community to about 60 litres per person, per day.
Resident Nokuthula Manci (18) said access to water will give her more time to focus on her studies. 
"Every day after school I had to go and fetch water from the river, which meant I had less time to focus on my studies. After this development my marks will definitely improve," she said.
MEC Dhlomo urged community members to safeguard the infrastructure. "This plant belongs to the community. We expect communities to ensure that it is protected at all times as it is for public benefit and will go a long way toward ushering in a better life to communities that were neglected in the past," he said.