Sport, arts and culture
An aspiring poet dreams of performing on the global stage in Sesotho, his native language, to encourage people to love the language.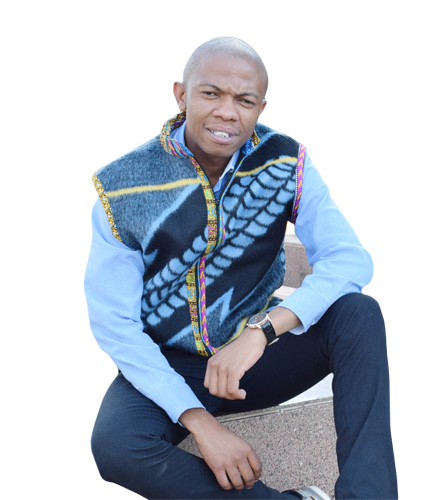 Moshe Sekhobo, also known as Moshe wa ha Sekhobo, dreams of becoming one of Africa's well-known poets.
Inspired by his passion for Sesotho culture and heritage, Sekhobo uses his poetry to preach the importance of self-knowledge.
"I think we need to know where we come from, knowing that will help us to know our destiny," he said.
Sekhobo recently published a book called Monokotshwai, which is also available in audio format for people who struggle to read Sesotho.
"It is a collection of powerful, motivational Sesotho poems and idioms. I want to set a good example for other young people to perceive life with a positive mindset and to not give up on their dreams," he said.
When on stage, Sekhobo wears the traditional Sesotho blanket, Seanamarena, to highlight the pride he has in his culture and to stand out from other artists.
He is inspired by various poets, including Chinua Achebe, Mokopu Mofolo and William Shakespeare.
Sekhobo dreams of performing on the global stage in his native language.
"I would like to take my craft as far as possible, to be known worldwide and to influence people to love Sesotho poetry," he said. Poetry is growing
rapidly in the Free State, especially among the youth.
"There's a need to develop the integrity of the arts. Artists should come together to support each other."