The festive season is upon us and most members of our communities are excited for the opportunity to once again spend valuable time with family after a year of hard work.
It is at this time that as Government we would like to impart important messages to the population. Firstly, as some Government departments and other organisations usually close business in the middle of the month of December, this means that until the actual time of vacation, employees should remain at their various work stations executing their duties to ensure continued and optimal function of the country's economy.
While winding up its business for the year, it is important that government continues its role by rendering the services to the people of this country without fail.
Also, by now it must be a custom that government employees avail themselves to help in the times of emergencies when their help is urgently needed and to take turns to ensure continued service where necessary.
Firstly, we wish to convey a special message of support and encouragement to our emergency workers as well as essential service personnel such as in the medical fraternity whose work demands their continued service in this busy time of the year.
We salute them; they are our heroes and heroines because they work hard to save lives, among other things.
Secondly, and most importantly, our government has made considerable advancements in its mandate of improving the lives of the people of South Africa.  This year we marked five years since the adoption of the National Development Plan (NDP), which is the blueprint of our country's development towards Vision 2030. We have successfully rolled out various programmes to realise the objectives outlined in the NDP.
To give impetus to the NDP for example, our government has launched  six industrial zones with the investment value of ten billion rand.
Through our Operation Phakisa Big-Fast Results Methodology, we have unlocked opportunities in various sectors such as ocean economy in order to to create employment and improve the economy of our country.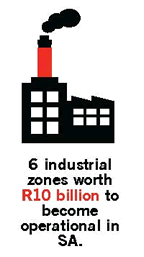 For instance, by the end of December we plan to have opened One Stop Shops in all provinces to assist business by providing a single point of process to facilitate hassle-free investment in our economy.
We have also continued, through strategic and mutually beneficial bilateral relations, to open opportunities for reciprocal investment and benefit to expand our economy. All these and many other measures have been put in place to fight poverty, grow our economy and improve the conditions of the poorest in our country.
This year we have also celebrated the centenary of the late ANC President Oliver Reginald Tambo and highlighted the many ways in which he continues to be an inspiration to us in serving our people.
We conclude the year in the same celebratory note hoping that we will continue to cherish the legacy of these great leaders by serving our people better at all the times.
Let us be inspired by the values President Tambo espoused by protecting our most vulnerable during this festive season.  It includes the elderly,  women, children and the disabled as well as the poorest among us.
In particular, let us protect our young girls and women against human trafficking and forced prostitution and make all efforts to dissuade our children from alcohol and drug abuse during this festive period.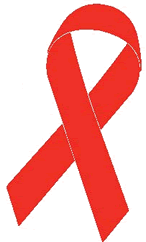 On the 1st December it is Worlds Aids Day. HIV is still one of the biggest challenges we face and requires that we practice abstinence, faithfulness and safe sex. It is important to also guard ourselves against lifestyle diseases by staying healthy and not overindulging.
Finally, safety on our roads and everywhere should be our utmost priority during this time of the festive season. In this regard, let us work together to prevent and fight crime. Let us obey the rules of the road at all times, and be vigilant while driving. We appeal to all road users not to drink and drive and exercise patience and restraint against road rage.
We must all make a conscious decision to reduce and end this notorious yearly carnage on our roads at this time.
We must all reach out to the disadvantaged, the orphans, the poorest, and show them our love and affection while sharing with them in to order to make this season a merry and memorable time as well.
May you have a refreshing Christmas season and a prosperous new year returning  to your various work places and learning safe and sound and ready to resume your duties with zest and renewed energy.